Standing on the Sun #KatieEary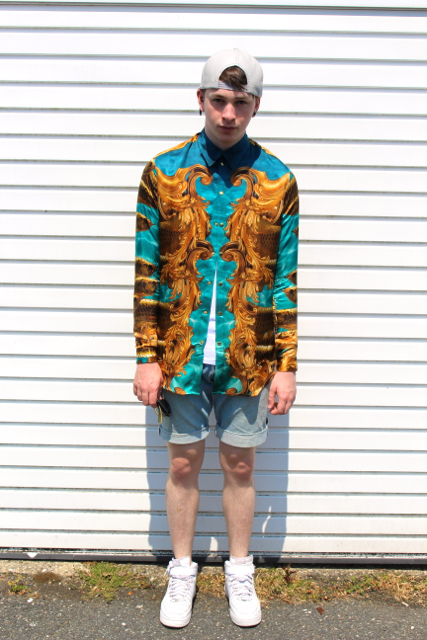 Blue Seas Shirt (Katie Eary), Longsleeve Tee & Faux Leather Cap (ASOS),
Denim Shorts (Levis), White Air Force 1(Nike), Horn Earring (Givenchy)
Decided to take advantage of the beautiful weather we're having and test out my new camera! I felt like it was a silk shirt/denim shorts kind of day. Since the shirt has such an awesome full on print i decided to wear it with white basics with my classic denim shorts, nothing too overpowering.
Since i am still in need of a haircut my ASOS faux leather caps are being worn to death at the moment.
I'm really enjoying just chilling out but i need to learn to do it better, i think since university has finished i feel as though i have to do something right away. But i've just been working my arse off(ish) for 3 years, maybe it is time to relax?