Seoul Diary: Seoul Tower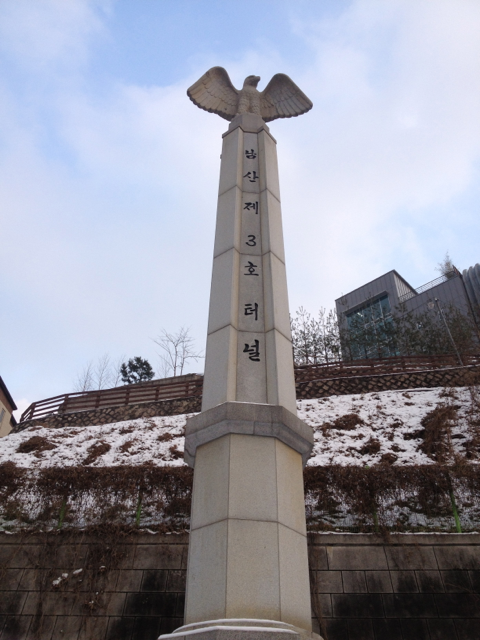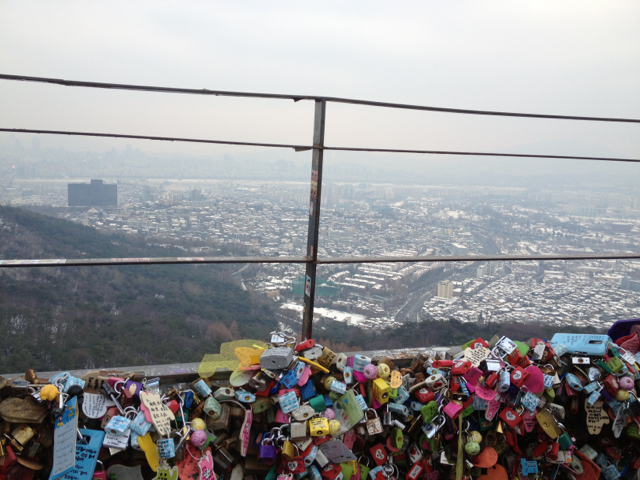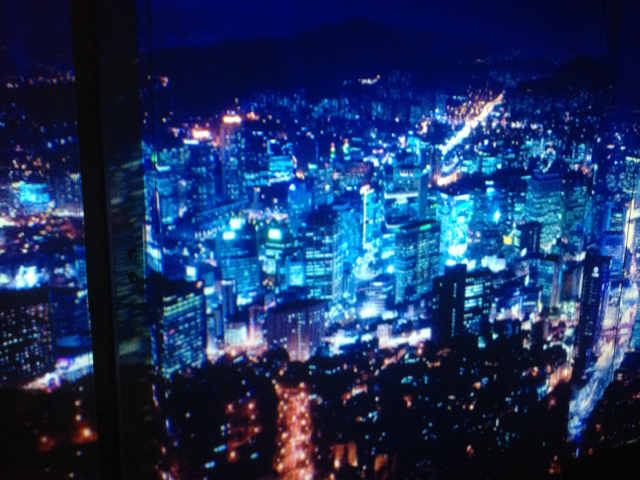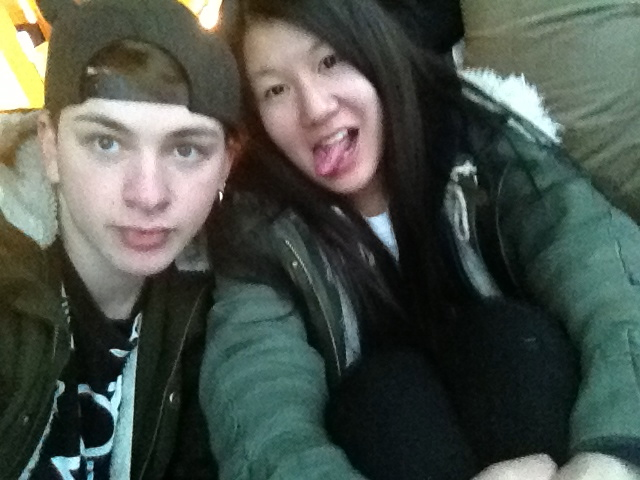 I feel like Seoul should be a city from the world of Pokemon, the name, the futuristic/convenient lifestyle and the epic climb me and my friends had to make to reach the top of Seoul (Namsan) Tower.
We started our journey by going up a steep hill of stairs, leading to a sideways elevator. Once at the top we then had to queue to get a cable car that took us halfway up the mountain that Seoul Tower is built upon. The cable car was interesting as i didn't really enjoy the fact that about 40 of us were being suspended in mid air by what can only be described as a thick rope. Despite this terrifying/horrific experience of the cable car, it only took about 5 minutes and we then got to climb some wonderfully steep wooden steps to get to the base of Seoul tower.
If you know about Seoul tower or have seen images you may know about the padlock tradition, where couples/friends/lovers place padlocks on the railings (or anywhere they can!) Usually with small love notes or written on the padlocks. (quite fitting for valentines day eh? Me = foreveralone).
At the base of Seoul tower, there are shops, restaurants and a teddy bear museum (wtf). You then have to get what seems like the Great Glass Elevator, it was super fast and they play a movie on the ceiling of it!? This then takes you to the observation floor where you can see an amazing view of Seoul, we watched the sunset and then saw the city light up as darkness fell.
The view was really quite special and something you should definitely see if you go to Seoul.
But remember, we then had to make the trip DOWN the mountain, and if you speak to my friend Danielle, i'm sure she will point out that i slipped down the wooden stairs and landed on my ass.
U_U SEOUL TOWER YAY !!!
(there are no rare pokemon to be found at the top of Seoul tower, but they do have some really great popcorn :D)