Scythe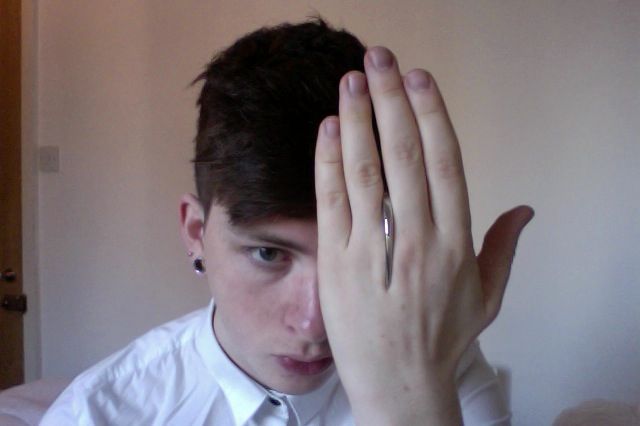 Scythe Ring – eBay
So it's like a Gareth Pugh ring but it was on eBay from china for like £2 maybe 2 years ago now?
It actually leaves bruise marks on my hand after wearing it for awhile so I don't wear it that often.
People think I have a giant hand piercing and scream in terror.
I like it when that happens.
Important morning so my body clock woke me up super early.
I can't stop listening to 2NE1s' new album.