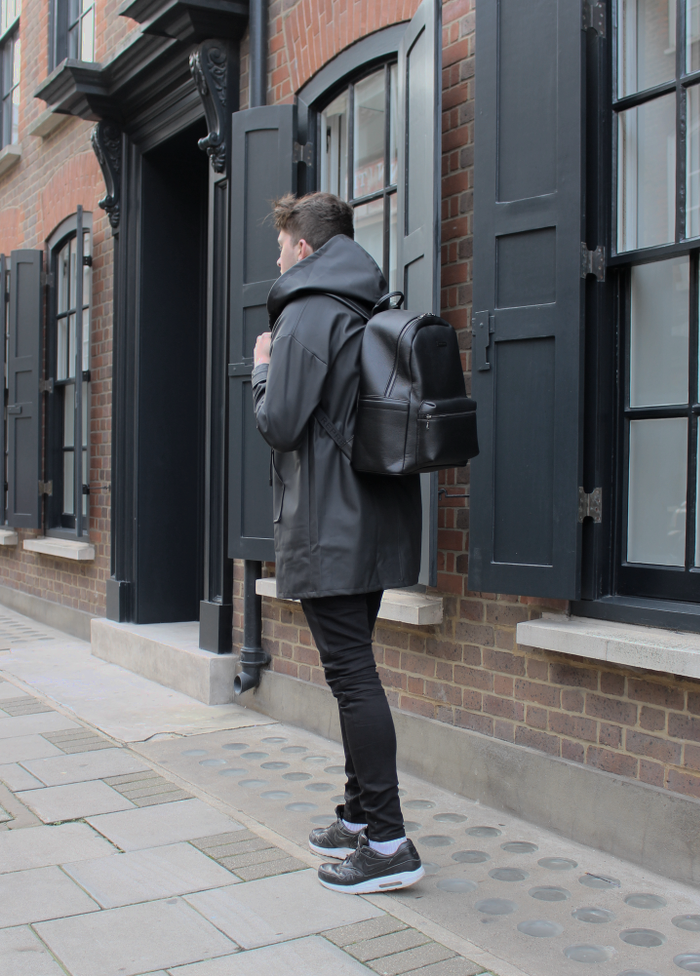 I've been such a big fan of REPRESENT for ages and I finally picked up some pieces last week, the quality and materials are
so so good. I can't get over the Wraith Backpack – it's so structured that it keeps it's shape 24/7 even when there's nothing in it. The Matte black rubberised jacket is practical and feels so good, the sleeves taper perfectly. Same goes for the jeans, soft quality denim that taper skinny to the ankle just how I like my jeans (with biker panels too). The longline charcoal top is also a really nice fit. No details have been missed on any these represent pieces and It's all so comfortable.
What do you guys think of REPRESENT?