(Pre) Seoul Diary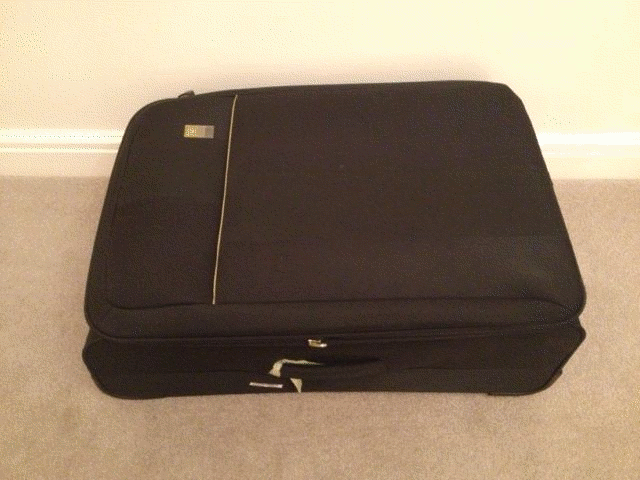 What i'll be lugging to Seoul
I enjoyed my packing outfit.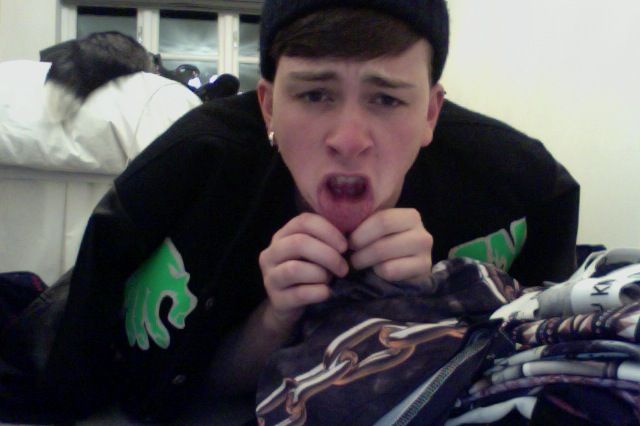 I got stressed from packing.
Packing was too much.
Horn Beanie – Ebay
Slime Varisty – Katie Eary
Motocross sweatpants – Jeremy Scott x Adidas
Two posts in one day?! That's correct. Now i'm not in university i seem to have so much free time, i love it. Also my Christmas day has been rather uneventful…everyone that comes to my house on this day is 40 years + leaving me with no youth to connect with. HOWEVER. I'm driving me and my friend Joanne to London tomorrow so we can catch our flight from Heathrow the next day! So i thought it was time to pack. Packing is a serious issue, obviously i don't wanna take too much to Seoul because i wanna bring stuff back?! (hopefully). Also it's like -15 degrees or something ridiculous my friend Danielle has warned me! One word. LAYERS. I have been given the gift of thermals, they look like space outfits aha to go underneath all my clothes. I shall post a picture when i'm in Seoul!
I've decided to pack 7 Tee shirts, 2 shirts, 3 sweaters, 2 trousers, lots of underwear/socks and my thermals! Also going in there will be my Creepers! Whilst i fly in my JS Wings….? no? aha excuse the pun xD. I'll also be taking my Katie Eary Varsity and my Khaki H&M Parka coat to keep me nice and warm >_<.
Now i've been brushing up on Korean culture/language with the help of my friend Randa! (tytyty) Also my friend Danielle lives there so hopefully i won't step out of line and be judged…!
I'm so lucky to be going on this trip and can't thank my friends Joanne and Danielle enough (
see here
)
TOMORROW THE JOURNEY BEGINS. (i'm gonna try and blog all the way through these next two weeks so you should follow me on
tumblr
/
instagram
and
twitter
) and say Hello! i don't bite ! :3
Kamsahamnida! *bows head*