Lit London Locations & Tips for Outfit Pictures
Lit London Locations & Tips for Outfit Pictures
Photography by Tom Buck
What I'm Wearing
DIY 3/4 Length Sleeve shirt – River Island* (click here)
Oversized Dusty Pink T shirt – ASOS (click here)
Grey Drawstring Shorts – FOG x Pacsun (similar here)
Low Degrade Coral Sneakers – Filling Pieces* (click here)
Whenever I post an outfit photo I constantly get asked by mates, photographers, other bloggers and even brands 'where is this?'I do spend a lot of time looking up locations and travel quite far sometimes to get the perfect shot. I think it really makes a different when you find a location that perfectly compliments your outfit of the style/theme of your brand. You can tell when someone has made an effort but I guess the key is to also make it look effortless, like you were just 'there' anyway. So if you're looking to up your outfit photo game then carry on reading.
Shop the Look
A lot of locations especially here in London, once they get discovered – bloggers and Instagrammers will flock there to get that same shot and ok there's quite a lot of people and not a lot of great places, so you've gotta accept that when one person does uncover a great place to shoot it's most likely to be shot 100000's times within the next couple of weeks. I think if you are going to shoot in the same place that you've seen someone else shoot in – don't copy it. Get a different angle, a different perspective because you know deep down that everyone will lowkey know that you copied said person. I've even seen brands shoot their lookbooks in places where me and my friends have shot before, after our posts went up (no tea, no shade). They could have done their research too but since the shots and angles were extremely similar -I'mma go with no.
I'm going to go ahead and give you some general areas that a lot of bloggers use for outfit shots including tips on the perfect conditions to be shooting in.
Create a world
Yes we're concentrating on the outfit but everything else matters in your photos too, location is key. I take a minimalist approach and like the backgrounds of my photos to be plain or have interesting shapes, monochromatic with no other people. I often joke on shoots that I'm the only guy left in a post-apocalyptic world and want to show off my outfits haha. These kinds of stories and ideas can really help you create something though, where are you? what're you doing? where are you going? Create a world that others can lose themselves in too.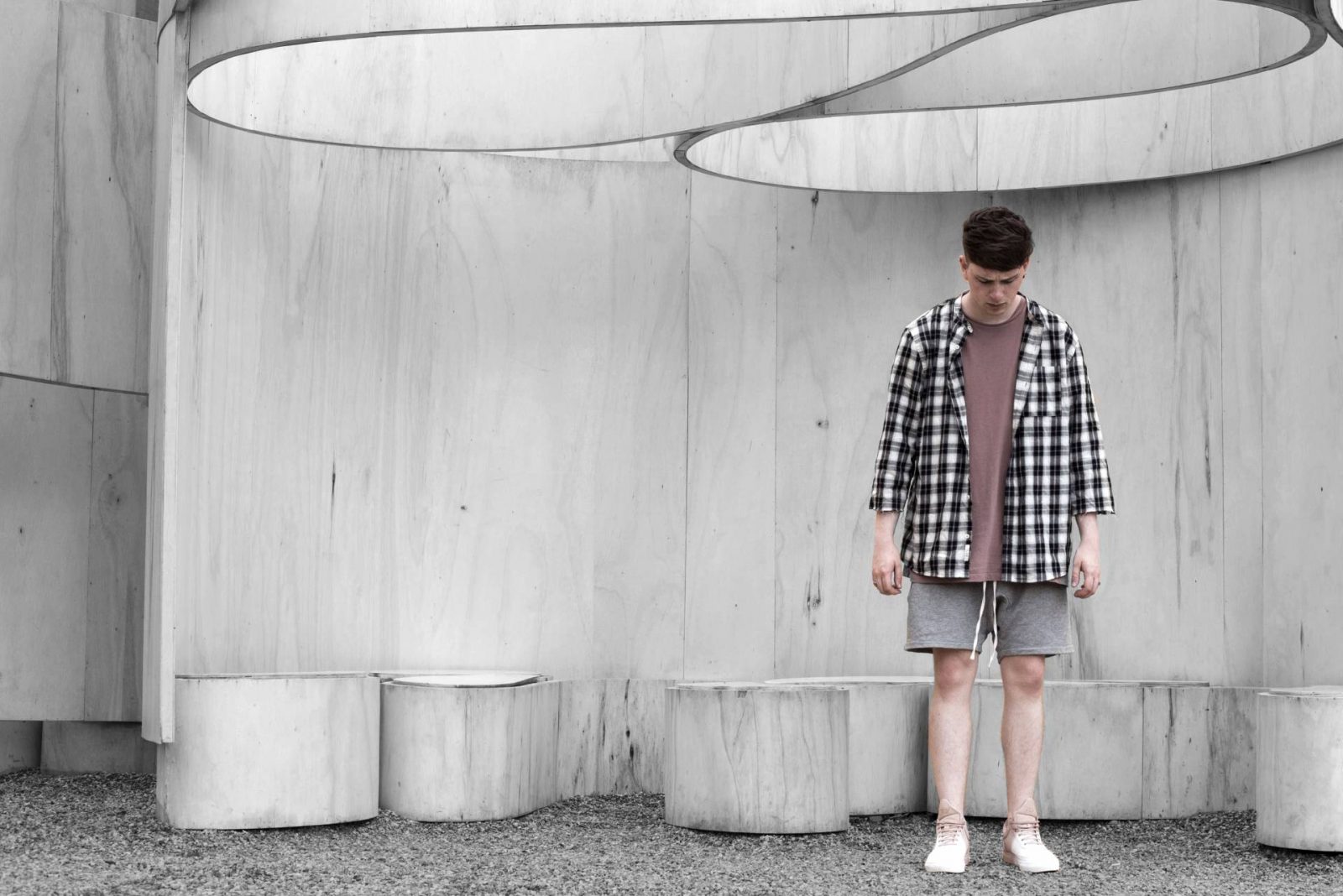 Research
Ok so you've decided on a world, now research it. I get inspired by architecture and art, I'm lucky to be living here in London where I'm surrounded by incredible spaces, buildings and installations. If you want that luxury vibe you can visit grand buildings, expensive looking houses etc again it's all about knowing what you want and then going that extra mile (literally) to get the perfect setting.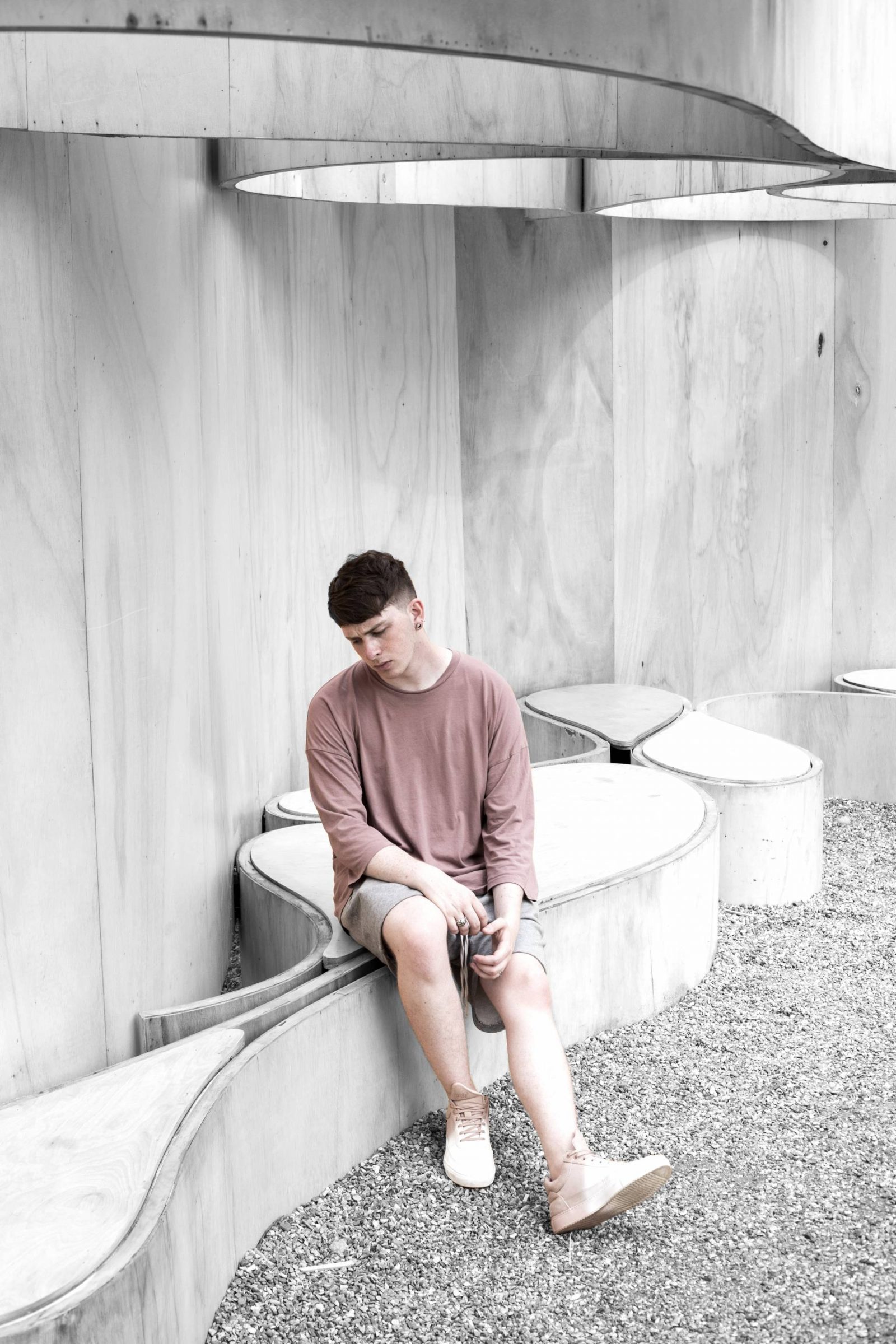 Weather
I've gotta shoot all year round, come rain, snow or sunlight I've got to make it work. I keep my eye on the weather app on my phone constantly – my personal favourite conditions are bright sunlight that creates harsh shadows because I can play with these in the locations. It's just personal preference, some people like it shady because they can get a clear shot with no shadows etc. Take it all into consideration, if you're planning to shoot with a photographer or a friend then waiting that extra day might make all the difference.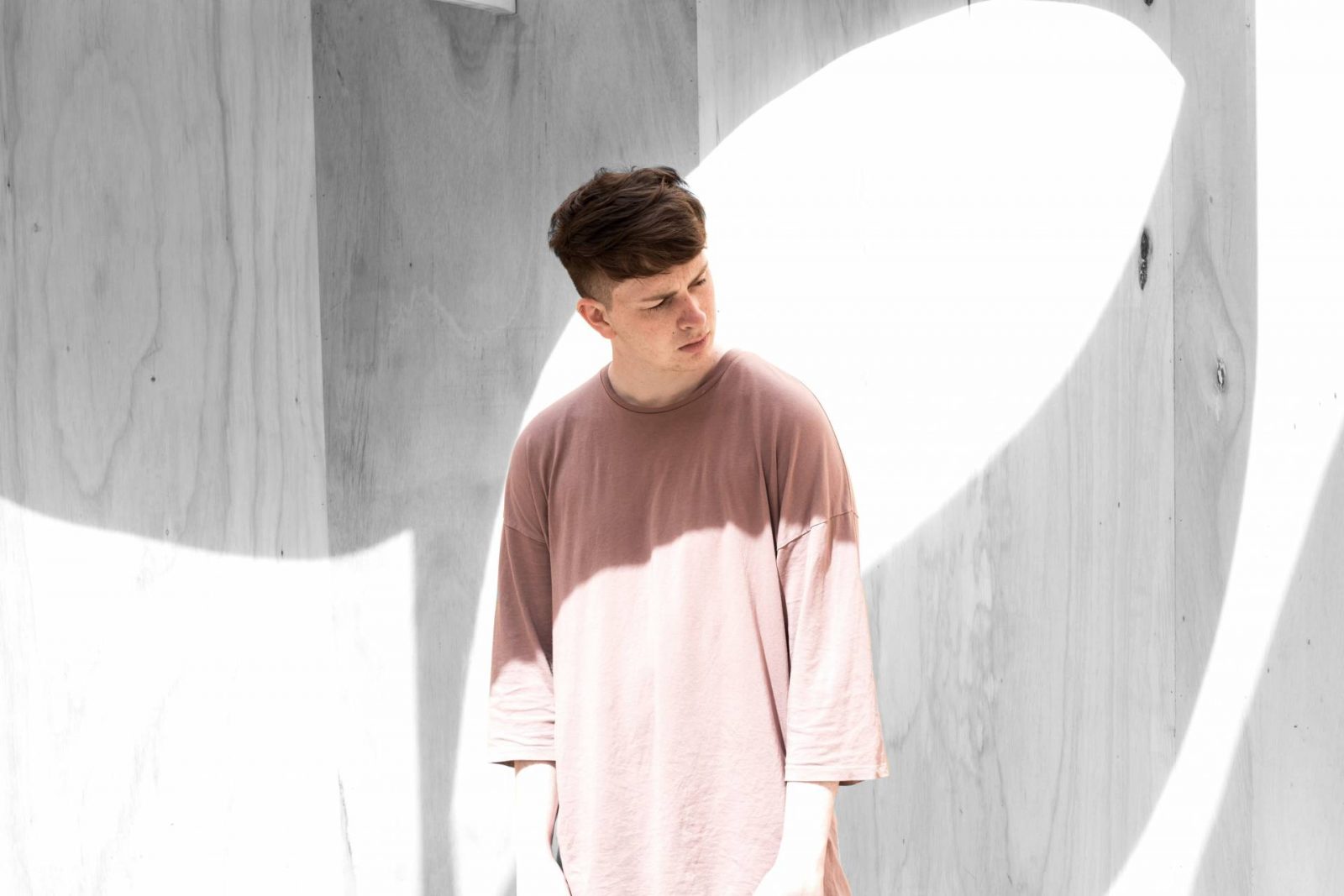 Architecture/Nature
Once you've done your research and you've found the perfect spot, whether it be an urban maze or a picturesque forrest – experiment with what's around you. Really utilise the space, what's the main focus of your outfit, do you have a new pair of sneakers you want to focus on? the bag? the jacket? Try going up stairs, walking behind trees and really use the environment that you've chosen.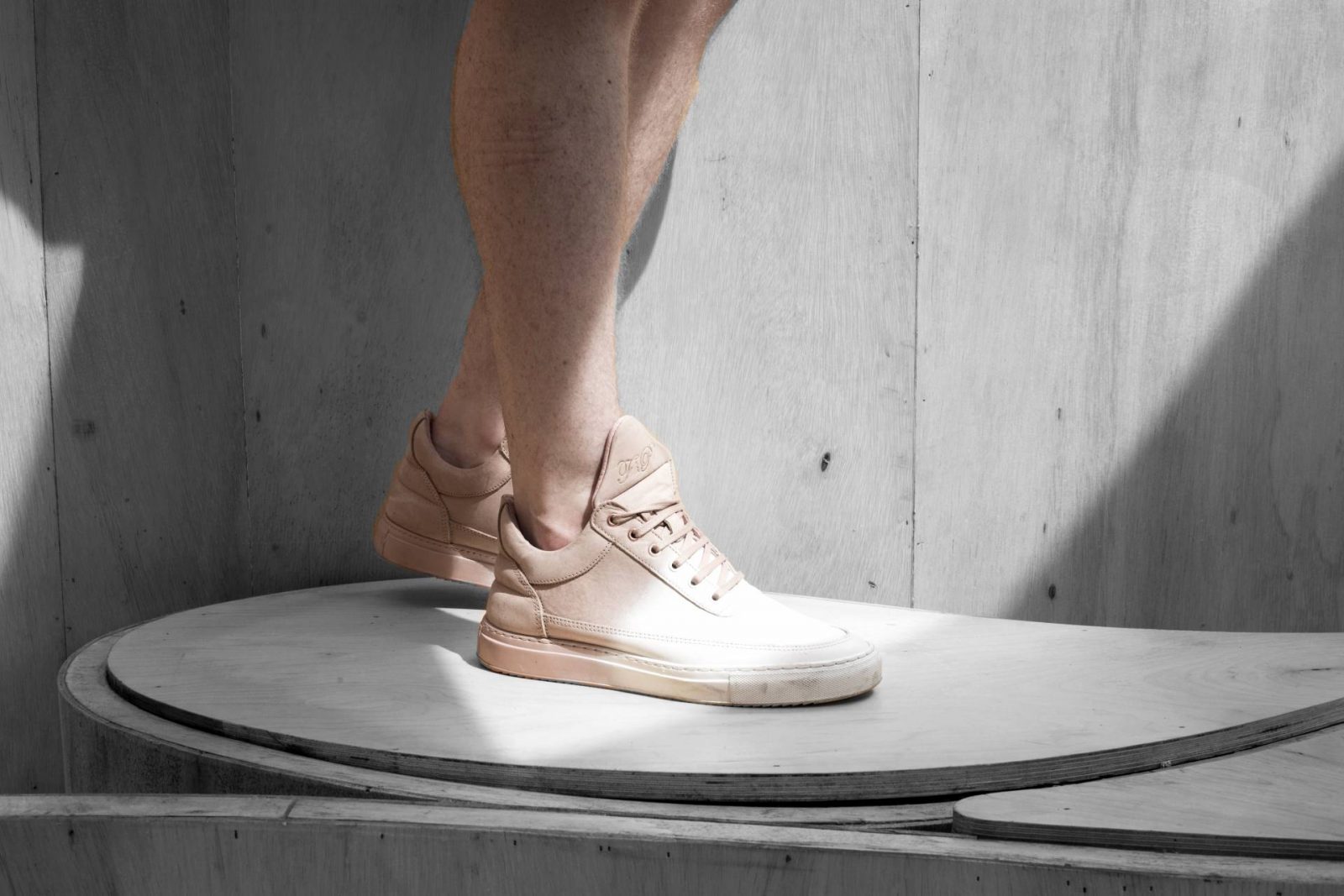 Symmetry/Positioning
Where you are in relation to the photo is so important, if the focus is on the outfit then you need to be able to see it and you probably want to be in the centre of the image, your background needs compliment this in every single way. Don't forget to think about symmetry, light and proportions etc. I'm going to use these outfit photos as an example, you see the way the art installations shapes flow nicely in the background? Believe me there were 100's of images taken so spend some time and relax. Rushed photoshoots often never have good results.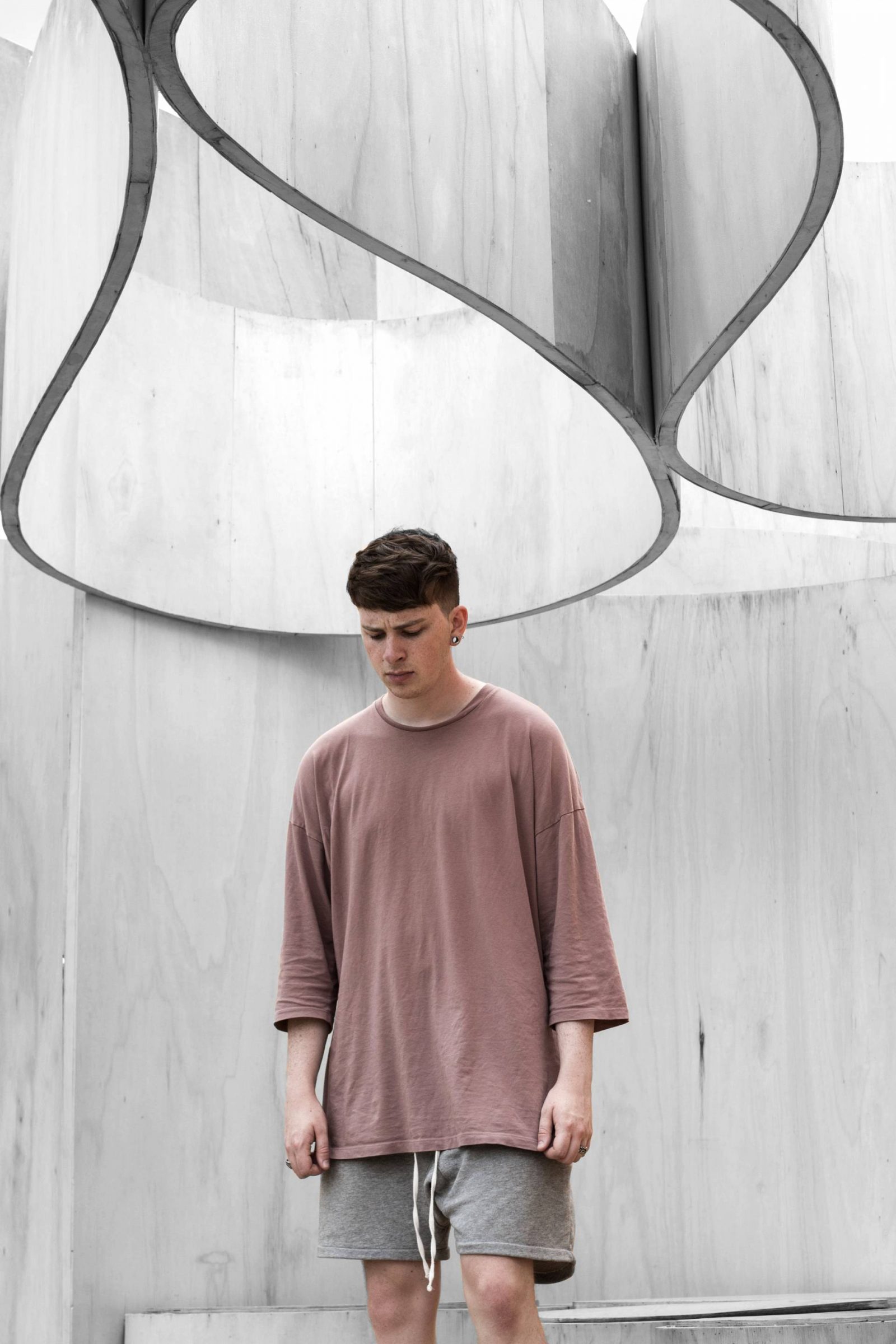 Colours
Backgrounds can be your best friend or your worst nightmare – some both at the same time. You want a background that compliments the tones in your outfit or contrasts them completely, if you have an all white outfit then you might want a darker background and vice versa. This backgrounds in these photos were actually a light yellow colour, I decided that I didn't like the colours so I edited everything black and white except for myself. Although it did take me a couple of hours I'm really happy with the results. I guess that's the beauty of digital photography, if something isn't perfect with the colours then you can edit them out. You don't want to be doing too much editing though so getting a great background will really work in your favour.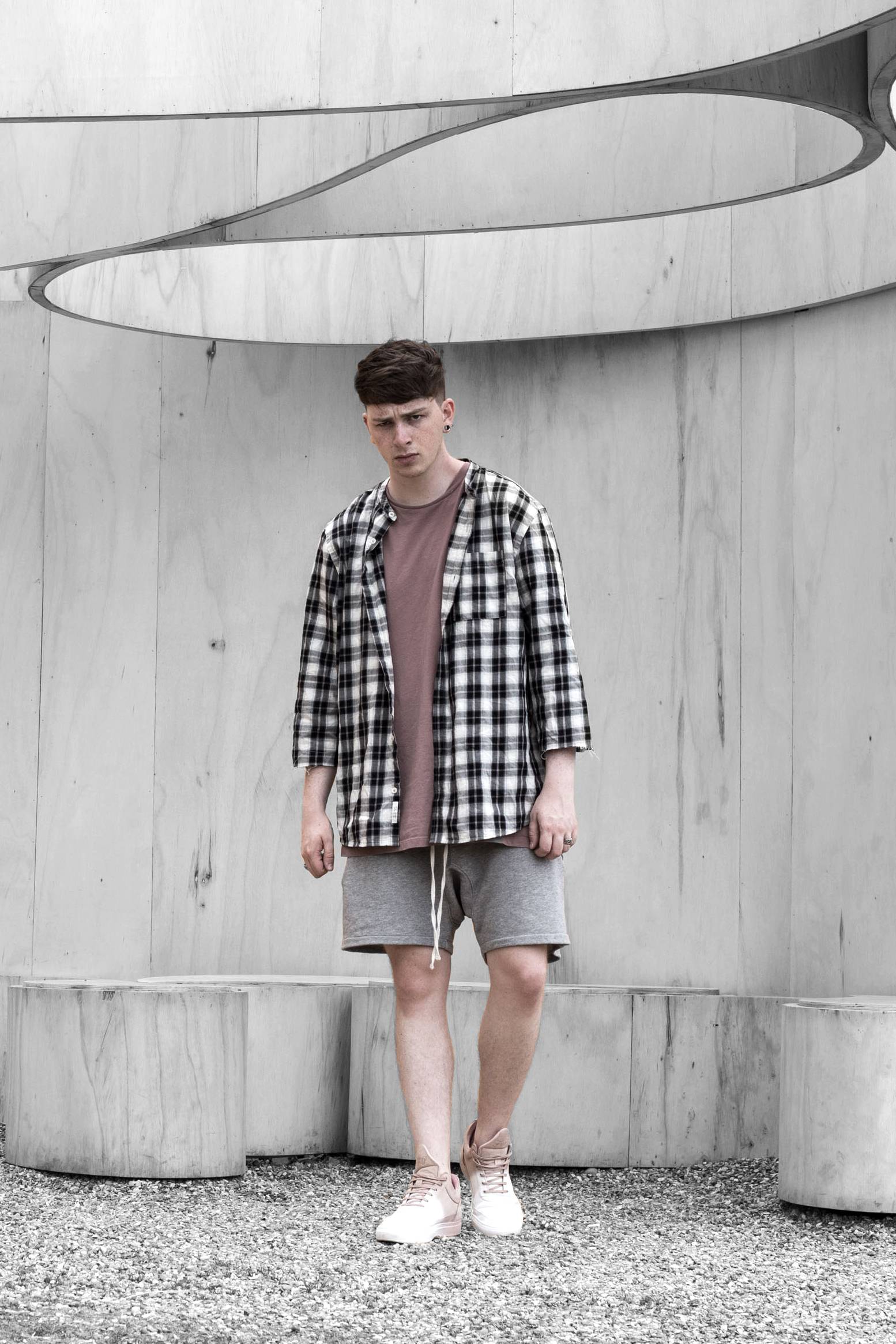 Lit London Locations
Ok so I'm going to list a couple of general areas here in London and a brief description of them.
Southbank – Minimalist heaven, I've shot here countless times and it's my failsafe area that I head to when I know exactly what I want/need for my backgrounds.
Notting Hill – The polished houses of Notting Hill are perfect for the luxe blogger who wants to exude that premium lifestyle, some guys and girls look great in these settings but I've shot against the nice rows of houses in the past and it's just not for me.
Shoreditch – Lined with independent boutiques with alleyways that are covered in graffiti, East Londons hotspot for outfit photos – Shoreditch is definitely worth a visit if you're after an indie vibe (there are a few minimal gems here too that I found after countless hours of exploring the area).
Greenwich – Surprisingly Greenwich has some great locations near the University (where they filmed Thor 2) with grand pillars and greyscale pavilions – so if you're ever around it's worth taking your camera with you.
Canary Wharf – literally my idea of heaven, although I think I've shot in all the good places I could find there now. CW is full of futuristic office blocks contrasted with the docklands so it's a great place to have a wander.
Galleries/Museums – Todays posts location is actually at the Serpentine Gallery and the piece is by Barkow Leibinge. Galleries and Museums for me personally are a great source of inspiration and some installations are great for outfit photos too.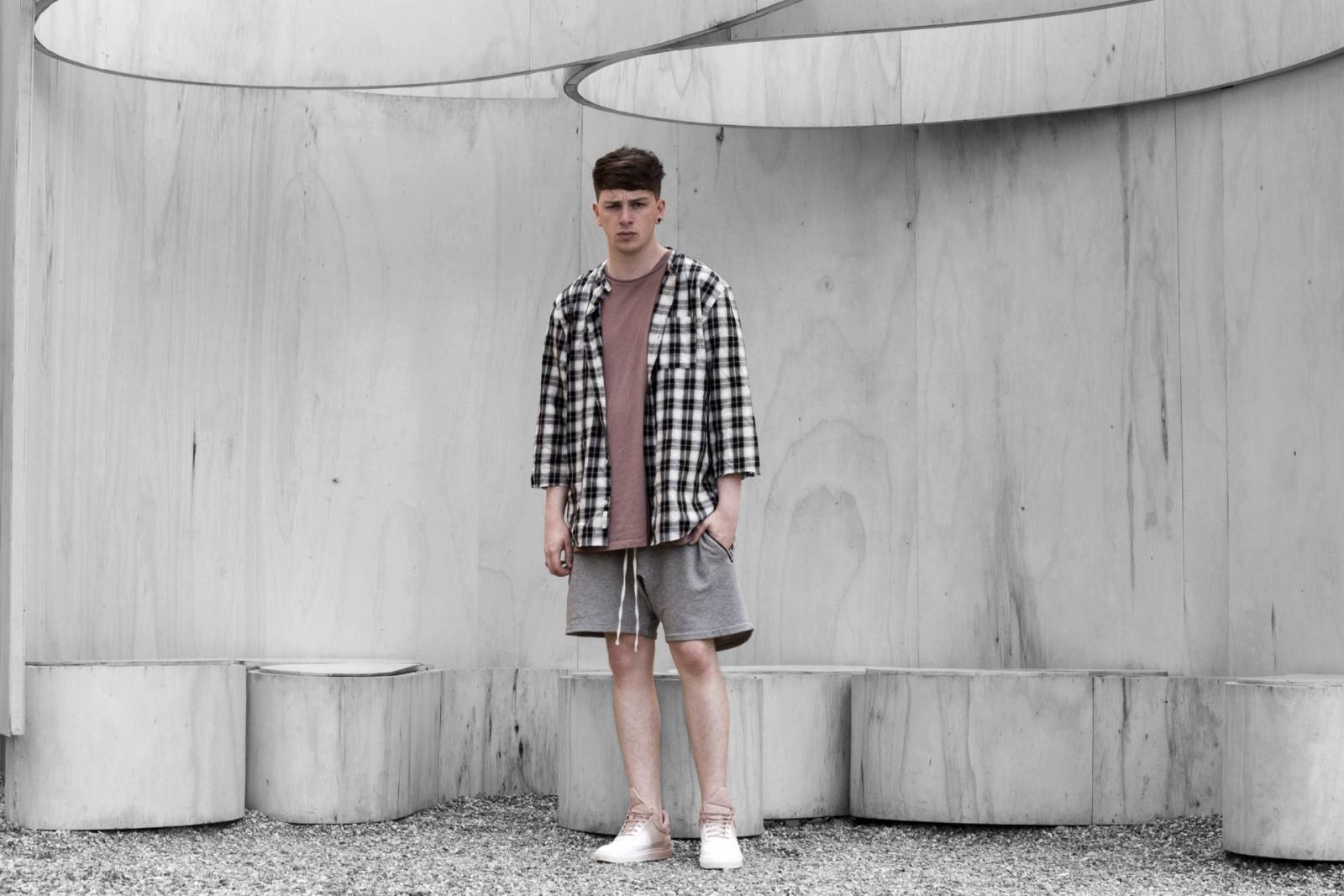 I hope you enjoyed this article don't forget to let me know what you think in the comments below, have you shot at any of these places? have you got great places in your city? Don't forget to follow me on Instagram @Gallucks and subscribe to my YouTube channel here. Thanks for stopping by – it means a lot!