How to Collaborate, Network and Connect
How to Collaborate, Network and Connect
Photography by ThisMintyMoment (here)
What I'm Wearing
Shirt – COS (similar)
Denim Shorts – Allsaints (click here)
Juno Boot – Allsaints (click here)
I recently got to work with one of my long-time Instagram Inspirations @ThisMintyMoment . Me and my friend Mikko have been inspired by his work since we first discovered him.I'm so intrigued by his eye and his way of capturing perspective is incredible, it was truly an honour to work with him. It made me think for a moment how most of the people in my life I've met through blogging.
For me, the best thing about blogging is that we as individuals are able to meet and work with incredible artists, brands, other bloggers and make great new friends whilst collaborating. It may seem like a daunting idea to meet someone from the internet, as the world gets saturated in social media and dating apps though meeting people from the online world is becoming the norm. I've been doing for years since the days of MySpace – you can always generally tell if the person you're talking to is real or not. (DISCLAIMER – I'm not saying that you should meet everyone that you speak to online please be very careful haha). I also get asked a lot of questions about how I collaborate with brands and networking etc. I thought I'd tell you about my experiences and how I went about approaching brands in the beginning.
In terms of collaborating I've always been one to ask for what I want, other bloggers often ask me 'whats brands will collaborate with me' 'how do I get brands to work with me' and loads of questions that I can't really answer because the only person that can answer you is the brand themselves. I've spent so long in the past researching companies, studying their social media patterns, finding contacts to email and ask if they work with bloggers etc. It's funny because a lot of brands that previously had no interest in me, my blog of my Instagram are now very keen on collaborating because they know that bloggers/influencer marketing is bigger than ever and is much more favourable than traditional advertising to a younger demographic. It's important to remember when you try and collaborate with a brand that 'now' might not be the right time but at least you've introduced yourself and shown that you're keen to collaborate in the future.
Even when starting your blog you should market yourself in a professional manor, be proud of your content even if you don't have as many followers or readers as you'd like to at the time. Everybody starts from somewhere and I appreciate the brands that took the time to send me a reply telling me that now's not the right time but to get in touch in the future.  I did get in touch in the future and have proceeded to work with these brands. Time really is important, not only for yourself, your work, you own development but also for your reputation. When a brand chooses to work with you they're choosing to work with who you are and what you represent.
I think networking is what's made my life and work reach a place that I never thought was possible, speaking to people at events, introducing yourself, sending messages online (ok maybe like 10 messages before I even got a response sometimes aha). What I've come to realise over time is that if people aren't responding to you, it's not because they don't want to – it could simply because that person could be busy, they might be having some issues at the time or even feel a bit overwhelmed and it's not on their list of priorities. Don't take it personally.
What I'm trying to say is that you shouldn't be put off by not getting a reply from a brand, a designer, another blogger etc. Keep trying and if you really want to establish a connection they will see that, you should have tact and dignity though and try different ways of getting in touch because if you try the same way again and again without results – it probably wont work. What I do, or have done in the past is contact a brand and say, this is my work, would you be interested in working with me? If they don't reply then I would follow up the email to make sure they got it. If there's still no reply then I would possibly leave it a few months, try and grow your following, make your content even better, show that you support the brand and then try contacting them again.
Professionalism and a hard working attitude shine through your content and making sure that continues in real life is also extremely important. I like to think I'm a nice guy and when attending events I always remain professional and discuss/explore ways in which we could work together. After all that's what networking is for! So don't be afraid to introduce yourself to people, message brands, message photographers, talk to other bloggers and just really connect with everyone around you. This also applies to anyone in any professional field, make contacts, collaborate and work together so that you can all grow and learn. (how cheesy is this becoming haha).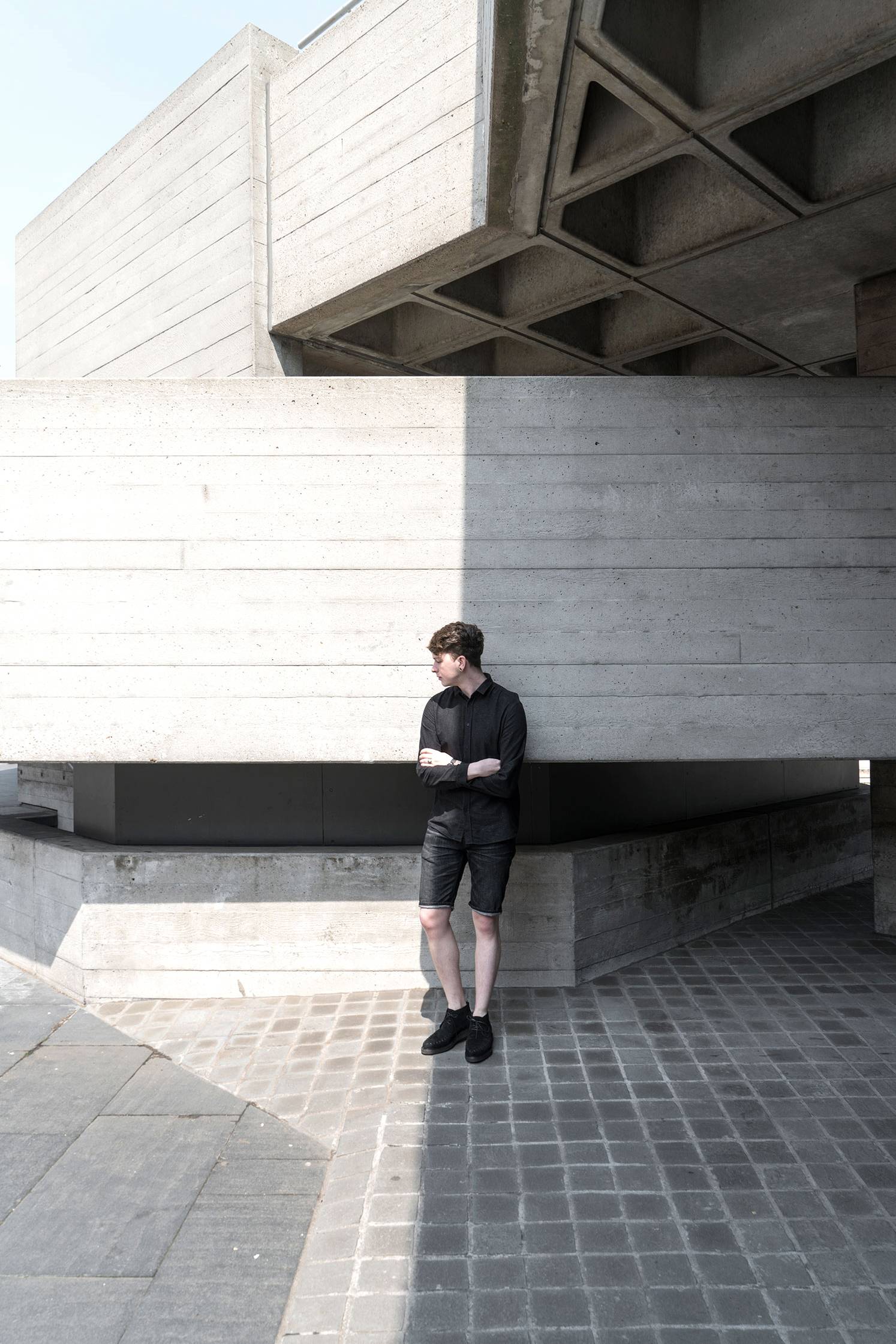 Lastly , Me for example – I tell everyone that I have a blog ( not in a cheap, desperate way I might add) but In a way that shows how proud I am of my work. Whether it's my friends, professionals or even random people that I've just met. Years of hard work have gone into my Instagram content, YouTube channel and here on my blog so of course I want to tell people about it, it's my pride and joy. I think a lot of bloggers these days don't want to be tarnished with the title of 'blogger' but I'm proud to be a blogger and wouldn't want it any other way.
As always, I'd love to know your thoughts in the comments below – thanks for reading.