MINI FASHION – BEYOND NATIVE
This post is in collaboration with MINI
Photography by Mikko Puttonen
What I'm Wearing
MINI x Pronounce Collaboration Hoodie
Shorts – Burj Surtr (click here)
Socks – Vetements (click here)
Sneakers – Off-White (click here)
Pitti Uomo, essentially a trade show – held in Florence twice a year is an incredibly important platform in the world of Mens Fashion. Usually associated with Dandyism, Pitti is usually full of suave gents serving extravagant sartorial looks. However it feels like things are changing as brands like JW Anderson and OFF-WHITE have chosen to showcase their latest collections during the event. Although I'd heard of and seen lots of streetstyle from Pitti over the years, I'd never thought about going.
When MINI offered me the chance to head to Pitti to discover their 'Beyond Native' collection I jumped at the chance to see the collection and find out what Pitti was all about. MINI has had a strong presence at Pitti for many seasons now, their 'stand' as it were this season was incredibly inspiring (pictured below).
Pitti itself was so interesting – extremely busy, there are a lot of brands, a lot of clothes and a lot of people. Appointments, buyers, press but there wasn't a sense of 'fashion week' which I thought there might be. It's very much about business and also having a good time with a lot of celebrations from different brands. You can see a behind the scenes look of what me and my friend Mikko got up to on the trip here.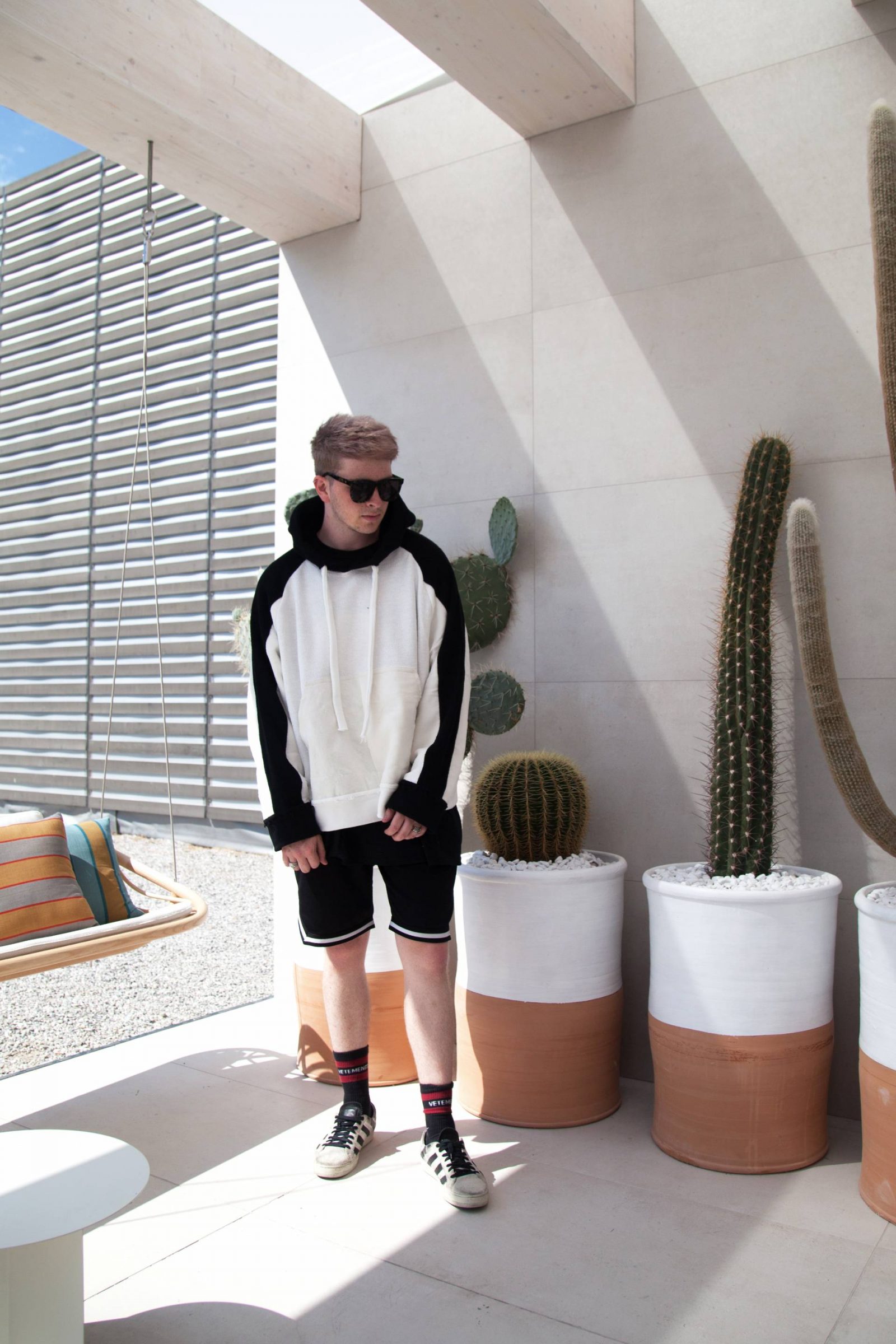 The Beyond Native concept 'reflects our curiosity about what happens when cultures meet and merge, when we shift territories, and genuinely new ideas come into view.' It's all about the creative clash of tradition and this season MINI worked with 5 designers Diego Vanassibara, Edwina Hörl, Pronounce, Post Imperial and Perret Schaad on a 5 piece capsule collection.
I was lucky enough to interview Diego Vanassibara concerning his shoe design for the collection.  (Pictured below) My questions are in bold.
What emotion do you feel when designing shoes?
Diego – Respect the person wearing them.
What is the main inspiration for the MINI design?
Diego – The pattern is inspired the war painting of a Brazilian tribe.
Is this your first collaboration?
Not my first – I have also worked with Miharayasuhiro.
Did you have any different designs or ideas for this collaboration?
I knew it from the beginning- the concept had to be this design, a little sporty.
Would you ever design ready to wear? I like things that retain shapes – Jackets and clothing can be changed in may different ways so different that it changes the way i designed it – I'm attracted to the idea of a shape – preserve the shape.
What is your favourite thing about Florence?
the feeling to know I am in a place where something beyond amazing happened. (talking about the Renaissance).
All of the pieces were incredible but I was instantly drawn to the monochrome hoodie created by Pronounce as I felt like I related to it the most. Oversized, drop shoulder and a beautiful mix of fabrics make the hoody easy and effortless to wear. All the pieces from the collection will be available for purchase later in the year.