The Millennials City Guide to LA
Earlier this year I went on a press trip to Southern California (you can read that article here), It was my first trip to the east coast and I have to say it got me hooked. The way of life, the views and the food impressed me so much that I was itching to go back. LA has always fascinated me, it's the second most populated city in the USA, it's so big that there's so much to explore. Before I went I had so many recommendations from friends etc but I wanted to put together my own City Guide for people like me and you. After experiencing these things first hand I thought that it would be great to have a guide in one place, to share with you guys, to inspire and aid you in your own LA adventure. From cheap eats to luxurious hotels I feel like there's something for everyone out in LA, it's just knowing where to find it.
Where to Stay

The Line (Koreatown) – thelinehotel.com
I've followed The Line hotel on Instagram for such a long time, to me It's an Instagrammers dream, right in the heart of Koreatown with its concrete walls, industrial aesthetic it's by far the coolest hotel we stayed in. From the minimal designs aesthetic, restaurants (POT and Commissary) swimming pool and incredible floor to ceiling windows with a view of the Hollywood hills the Line is a really special place to stay and I urge you to spend some time there, even if it's just to eat.

The Standard (DTLA) – standardhotels.com
The Standard in Downtown LA has water beds next to the rooftop pool – do I really need to say anything else? Not only do they have incredible interiors, they also have a barbers next to the reception, a ping pong bar and an awesome rooftop beer garden. It was also the best hotel for us in terms of location, simply because it's close to everywhere, you can walk to a whole host of restaurants, the flower district, the art district and was right around the corner from Bottega Louie (which you'll read more about in 'Where to eat').

The Andaz (West Hollywood) – hyatt.com
Sitting right on Sunset boulevard in West Hollywood the Andaz hotel is one of the best smelling places I've ever been to. Yes you read that right, smelling. The whole hotel uses a fragranced air conditioning system that fills the lobby and hallways with the scent of 'White Tea and Thyme' which I'm now on the hunt for in candle form. The staff are incredibly friendly and helpful, with a rooftop pool that boasts magnificent views that you can't quite get in Downtown LA. This West Hollywood gem is a definitely a place I'd go back to.
Where to Eat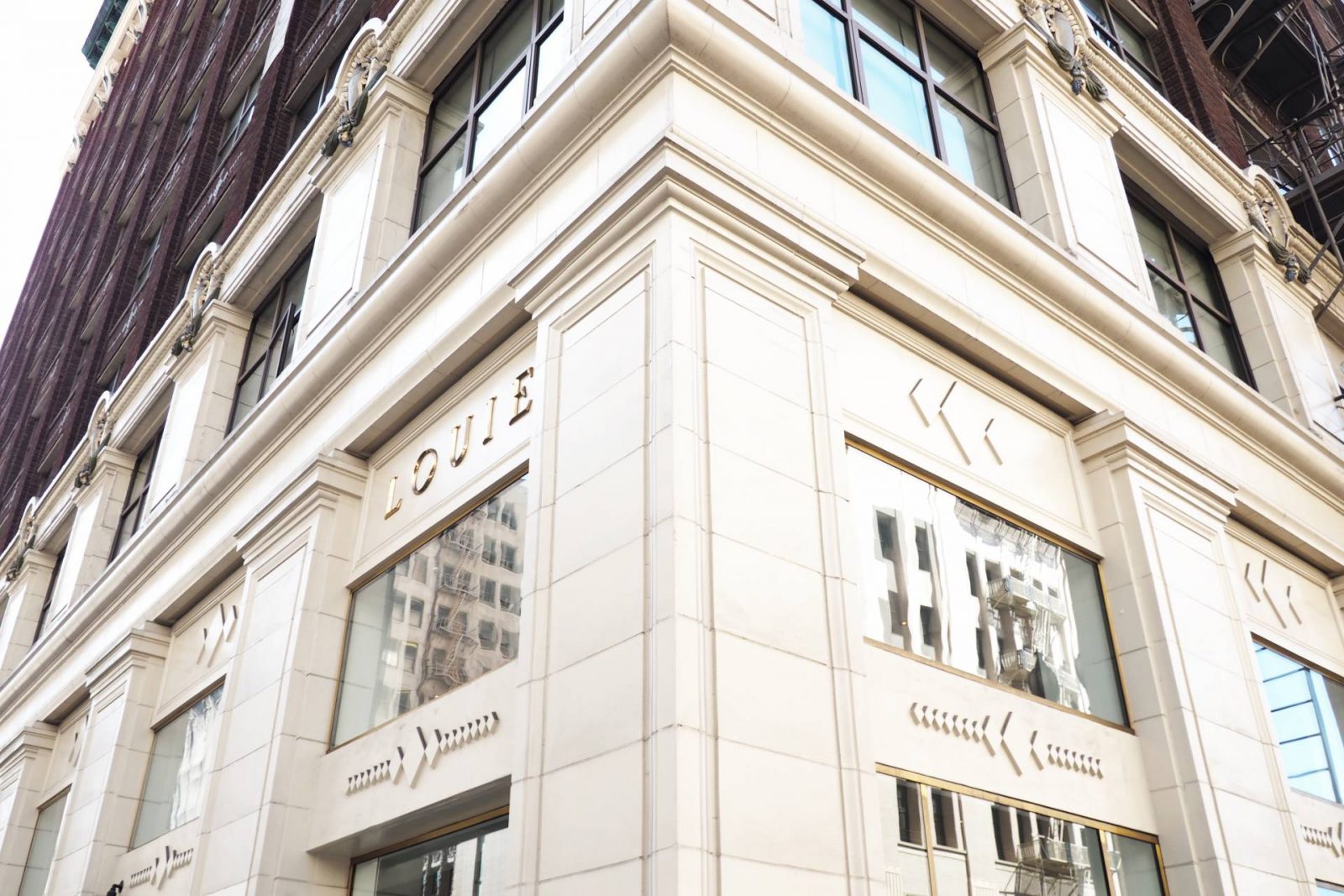 Bottega Louie  (DTLA) – bottegalouie.com
Recommended to me by my friends Abi and Yanin, Bottega Louie is a patisserie cafe and restaurant in downtown.  The cafe is full to the brim with pastel shades of macarons, pastries and cakes whilst the restaurant serves incredible Italian food, I recommend the Bruschetta and the Pizza. We also got told it has an incredible breakfast but unfortunately we didn't get the chance to go back, let me know if you've had breakfast there!

 Zinc Cafe (Arts Distrcit) – zinccafe.com
I wasn't even aware that Zinc Cafe was vegetarian for a good 10 minutes, their menu has so many options that you forget that meat even exists. The interior and exteriors are so aesthetically pleasing that I just had to Instagram our breakfast. I ordered the egg casserole – it was delicious, a definite place to stop by if you're in the area.

Commissary (The Line Hotel) – eatatpot.com
On the 2nd floor of the previously mentioned Line Hotel is Commissary, an incredible greenhouse restaurant offering up an extremely diverse menu with a hint of Korean influence popping up every now and again. The setting itself is so magical and the food being awesome just makes the whole experience complete. I know a lot of people that live in LA that don't even know about this place, so hey, check it out.
Estrella (West Hollywood) – estrellasunset.com
On our first night after landing in LA we headed to Estrella for dinner in West Hollwood, we had a recommendation to go there and lets just say we weren't disappointed.  The staff were extremely friendly and made great suggestions of what to order – I had the Charred Sishito peppers, grilled corn and the Angus burger all of which were delicious. The Interior design and of the restaurant gave me a chilled out yet modern LA Bohemian vibe and the atmosphere was really comforting – definitely worth a visit.
Yuko Kitchen (Koreatown) – www.yukokitchen.com
I don't have a picture of this place because I ate my food way too quickly but it deserves a mention, my friend Minh took us to YUKO kitchen on Wilshire boulevard, just a little up from the Line hotel and my god it was unbelievable, great value Japanese food, large portions and a homely atmosphere. If you're looking for something amazing and affordable then this is the place to go.
Where to Shop
Fairfax
Now if you don't watch my YouTube channel then you won't have seen this vlog (here) from my shopping trip to Fairfax and The Grove. Fairfax is a place I've read about a lot online and I'm going to do a whole separate post about the different shops on the street, it includes he likes of 424, Flight Club and DOPE. If you're into streetwear or are looking for something a little different then Fairfax is a great place to shop.
The Grove
Disneyland for adults, as a lot of people like to call it. The Grove is a magical place, with every store yo could dream of, it's an outdoor mall basically except with a tiny train and statues/fountains everywhere. We hit up the likes of Barneys, Coach and Topman. A great place for some family fun oh and there's a restaurant called Umami burger which is INCREDIBLE.
Melrose
We definitely went to Melrose at the wrong time, 10am on a Sunday morning. Everywhere was closed! So don't make the same mistake as us, the streets are lined with high end stores, McQueen, Paul Smith, APC and Marc Jacobs etc it's definitely the place to go if you're looking to splash the cash, just make sure the store is open before you head there.
Where to Visit

The Broad (DTLA) – thebroad.org
I'm sure the Broad is incredible, I'm sure the infinity room looks amazing and I'm sure I could've spent hours in there but I didn't do my research and I didn't get tickets. Another EPIC Fail on my part, The Broad is an awesome museum but learn from my mistakes and book your tickets way in advance. Due to the nature of our trip we only had a certain amount of time for each area, we had one morning where we saved an hour for the Broad but when we got there, the line was 45 minutes long. I should know living in London that you need to book/reserve/have tickets to everything. So my pictures were taken outside and from the gift shop haha – next time I'll be more prepared!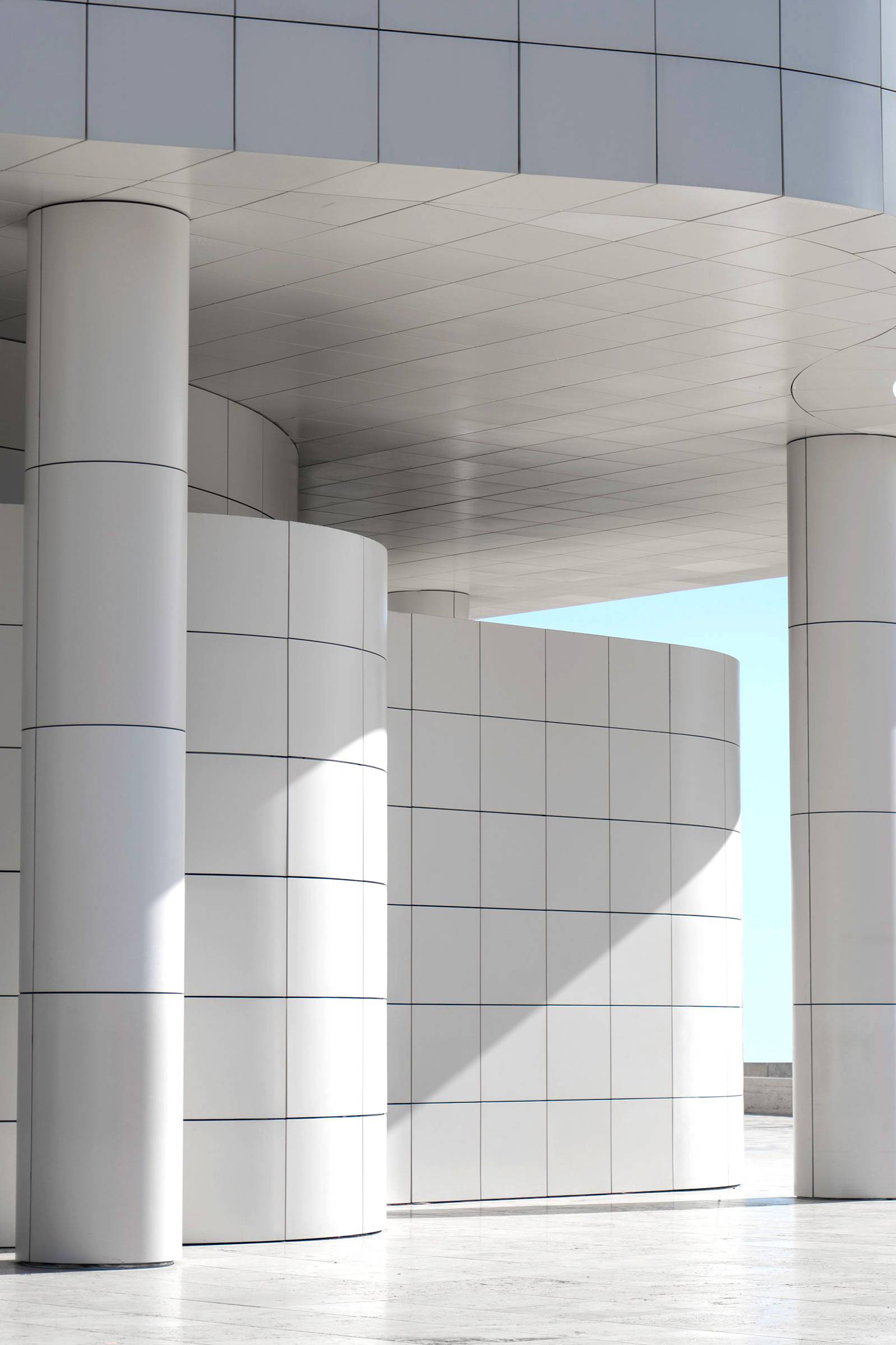 Image by @thismintymoment
Getty Centre (Brentwood) – getty.edu
I thought that in real life, the Getty probably wouldn't live up to the imagery I'd seen online of it, I thought it was probably photoshopped lies and whitened out scenery. Plot twist, the Getty is singlehandedly the most beautiful man made creation i've ever seen. It made me feel like I was in the hunger games, you get there by monorail, entry is free and the whole complex is huge. The whole place is on top of a hill and has insane views of LA, it may be a museum but I was far more interested in the architecture of the Center itself.
I hope this inspires you to Visit LA or maybe you're already going and now have a list of places to check out! If you need some more Inspiration to visit California you can check these short videos from BA on how visiting California can broaden your horizons and make you less reserved, here, here and here. Thank you so much for stopping by, let me know in the comments below what you think of this City Guide and if you'd like to see more in the future. A big thank you to Visit California for making this trip possible you can check their site out here.