Keep Calm and Carry On
Photograph by Tom Buck
What I'm Wearing
Jealousy Is Poison Hoodie – DBCMarket (click here)
Black Distressed denim – Mnml.la (click here)
Sneakers – OFF-WHITE (click here)
I always disliked those posters – the 'Keep Calm and Carry On' ones, I'm not sure why but in my head I thought why should we keep calm? In a time of War or panic surely it's best to utilise your energy and stop what you're doing? As I get a (little bit) older I'm finally starting to understand why this kind of motivational poster was so important in the darker times of our countries past.
Recent events here in the UK in Manchester and London have been devastating to everyone, my thoughts are with everyone who's been effected by either attack and can't even being to imagine what it could have been like to be involved in any way shape or form. The word Coward comes to mind when thinking how a human being could do such terrible things to innocent people. However if we can take one thing away from all of this it's that the British peoples response to said events have been incredible. From the Police to the Ambulances/Hospitals to the general public – people offering their homes and any support they can really makes you feel proud to be British.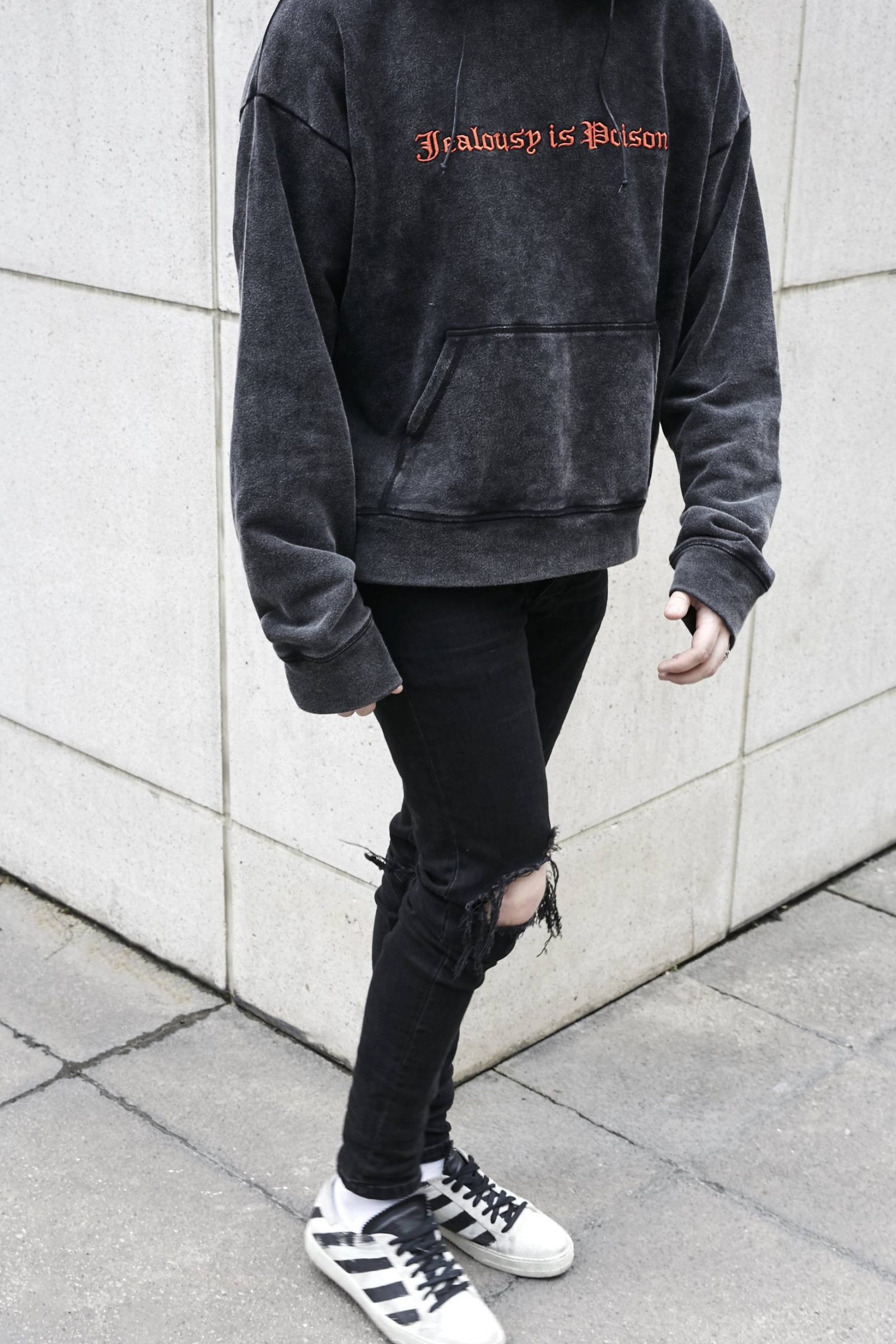 Being in the field that I'm in – everything gets put into perspective when disastrous events occur which I'm sure happens to a lot of people depending on their line of work. Clothing, Instagram , YouTube and all that kind of thing gently wash away and you see what's really important – how precious life is, how important it is to surround yourself with positivity, spend time with your loved ones and tell everyone you care about just how much you love them. You can sometimes get caught up in your own bubble of your life which is completely fine but just remember to take a step back sometimes and see the bigger picture.
I'm so fortunate to do what I do and I wouldn't change it for the world and like I said in a recent YouTube video –  I was thinking of not uploading it because of what had happened. You know? Here I am talking about some new clothing when peoples lives have been taken. A couple of weekends ago when I was watching the One Love Manchester benefit concert – Ariana said that she met one of the mothers of a young girl who's life had been taken and she started to cry. The Mother then said 'Ariana please don't cry, she wouldn't want you to cry, she would want you to sing'. Then I realised – this is what I love doing, this is what I would usually do – so I'm going to put it out there. It's important to show respect and mourn the loss of others but If there's anything we need right now it's more positivity, more passion, more enjoyment and more happiness in the world.
Living in central London where quite a lot of dangerous things happen all the time it's hard not to worry about your own safety, the safety of your friends and for the general public. Like I said though we can't let these kinds of things alter your way of living or stop you from doing what you want to do. The beauty of our way of life is that we are free to do as we please and no one can take that away from us.
I hope that this can inspire you to carry on doing what you love and know that it's ok to be sad and it's also ok to be happy, life is precious and we have to be there for one another.