Katie Eary T-Shirts!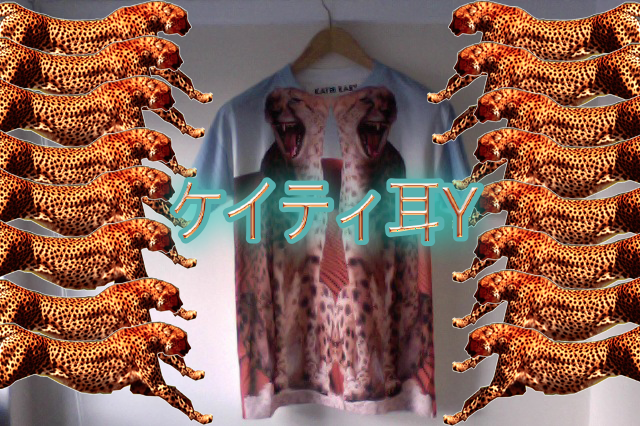 Screaming Cheetah Tee Click here
!
Cheetah Beak T-shirt Click Here!
Frankenstein T-shirt Click here!
( Attention! I'm selling these T-shirts on behalf of the Katie Eary brand , i receive no money etc. for any sales. I do not control the prices etc.)
Selling some very special Katie Eary T-shirts! There are more on my ebay
here
, There is only one each of the Frankenstein and Slime Skull tees from AW2011! Get them while you can because you wont ever be able to get one again. These tees are so awesome, i wish i could have them all but i think my favourite is the 'Screaming Cheetah' One as its the same print as the Silk shirt i posted afew days ago.
(here)
This is a rare opportunity as Katies T-shirts are mostly sold in Japan/China/Korea and very hard to get ahold of in the UK. (I can ship worldwide though!)
Leave a comment if you have any questions or just email me at Gallux@hotmail.co.uk