How to wear Leather Trousers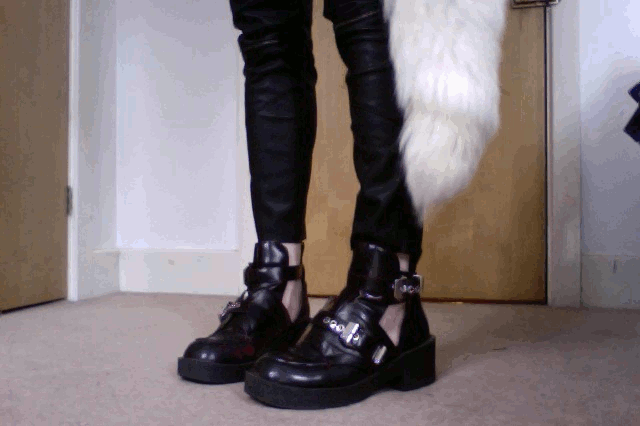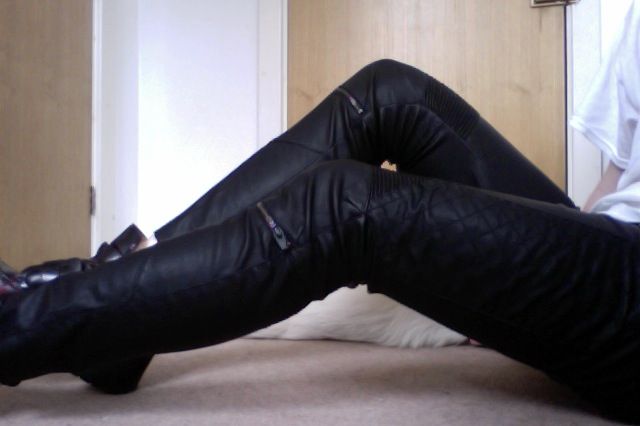 Biker Trousers (
Zara
), Coltrane Boots (Jeffrey Campbell)
Which Leather trousers ?
Firstly, make sure the shape/cut of the trouser compliments your legs and feels comfortable.
I prefer skinny or tapered trousers unless they're supposed to be baggy.
This Biker style has quilted stitching and biker accents/useless zips. I enjoy this. But you may want a more plain and understated pair.
Really think about the value and longevity of a piece before you add it to your wardrobe.
Ask yourself Will I wear this? , What can I wear this with?, Do I really need this?
What to wear with Leather trousers?
Leather trousers require careful styling otherwise you could end up looking like a reject from N-sync (Exhibit A).
They're already quite a statement within themselves so try and keep the rest of the look toned down. A Monochromatic palette in keeping with the trouser colour is perfect.
Mixing different textures on the top half will balance out the whole look. You can add more leather in, lets say in terms of accessory, but a leather top may be overdoing it, it's up to you though!
I'll be wearing plain or subtle tees with mine, nothing too loud as they're already loud enough.
You want to keep it classy and avoid the whole Tom Jones/Cowboy kind of vibe.
Team with cut out boots and no socks, clean white trainers or some sweet brogues.
It's wet and gross outside and I have no one to take outfit pictures and trying to take selfies in my new room was a complete and utter nightmare. So Ta-da, Photobooth! I used to use photobooth all the time then I switched to my dslr but today I thought, why can't I use both?
Anyway, I picked up these Biker trousers from Zara yesterday, I've been eyeing them up online for awhile but Zara is usually such a let down. You see the clothes online and they look amazing but when you're face to face with that Saint Laurent inspired sweater it looks as though a monkey made it. (no offence to Zaras Factory workers, It's not your fault.)
However these babies actually look and feel worth their price of £39.99. I wanted to write a bit more of my views and opinions so here is my first 'How to wear' Aha, please let me know what you think!
Also what would you wear with Leather Trousers?
Follow me on instagram @Gallucks (here)