How to Grow your Instagram Following/Community
How to Grow your Instagram Following/Community
Photography by Tom Buck
What I'm Wearing
Rust Escape Hoodie – Nid De Guepes* (click here)
Bandana – ASOS (click here)
Ripped Knee Skinny Jeans – ASOS (click here)
Military Sneakers – Fear of God (click here)
One of the most frequent questions I get asked by readers, followers, brands and especially my friends is just how did you get so many followers on Instagram?! At the time of writing I'm at around 67,900 followers and when you think about it – that's a crazy amount of people but it did not happen overnight and it's taken years of hard work to get to this point. Some people can be lucky and get a free pass, they can have famous friends or relatives or they might have bought their followers/likes (just a tip, don't ever buy followers/likes because you're basically shooting yourself in the foot and I'll explain why later on).
I've been blogging for around 5/6 years and started using Instagram in 2012 and I just used to it to discover new things and post about my life just like any other teenager ( I was nearly 20 but whatever haha) in fact my friends had to persuade me to download it and I'm so glad they did.
Once I started using it properly I was posting my outfits everyday and that's originally what sparked my following increase, I was getting over 100 likes in an hour and thought it was the most insane thing ever. I've always had my own sense of personal style and it translated so well onto Instagram that it allowed more and more people to discover my blog and to build a community of similar guys who are interested in the same things that I am. I see it as one big story, my life, outfits etc all through my eyes, I get to curate my life into a world that I've created. I think passion is the most important thing when doing anything in life, you have to believe in what you're doing and that goes for Instagram too.
I'm not saying that it's important to have Instagram followers, the numbers don't matter to everyone, what's important is the community itself. Numbers mean a bit more to people like me -bloggers in fact, certain brands only want to work with bloggers who have a certain amount of followers or engagement etc. In fact my Instagram following and my blog content is what's allowed me to do this as a full time job so I'm very thankful for every single reader, follower, subscriber etc because without you guys I wouldn't be where I am today.
I also just want to touch on the fake follower thing, if you think about it – if you're trying to grow your Instagram following it's because you want to reach a wider audience with your content and in turn influencing others with your imagery and life decisions.
Having a large Instagram following and creating content is usually a full time job requiring you to work with brands to earn a living. If you buy followers or use liking bot apps (they like pictures on your account to give your account attention from the posts you've 'liked' – they're almost always horrible pictures, if you check your 'following' feed you can usually tell who's using these apps because they'll be liking anything and everything) or are involved in comment groups (groups where people exchange 'comment for comment' to gain more engagement and 'like for likes' to get more exposure, you can tell when every single comment is 'cool picture' 'nice' or just an emoji', there's no real value there, people aren't commenting or liking because they like the image, they're just doing it because they want one back.)  Then when a brand does work with you, they're going to get a shock because they wont see any real influence at all except for lots of 'likes and comments' and what do they really mean? A person might double tap on your image but if they're not even bothered about what the image is then there was no point in posting it. Rant over haha.
Anyway – I wanted to pass on some of the things that I do, myself to possibly help you grow your Instagram following/community – these are in no way sure fire tips that will work, especially since the new Instagram Algorithim kicked in recently but they definitely should point you in the right direction.
Engage with your community
Comments – If someone comments on your image or asks you a question, reply! If someone left you a compliment in the real world then you would reply right? if someone has taken the time out of their day to leave you a nice comment then if you have time try and reply.
Explore – I often check out the explore feed to find new accounts to follow, see new inspirations and often find really nice clothes that I then want to buy. You have to get involved with the community that you're a part of or want to be a part of. I love streetwear and sneakers so I follow things like HypeBeast and MinimalMovement because they post about what I like. It's all about your own interests and what you want to see on your feed.
Friends – Make friends, I have made so many friends on Instagram. Some I've never met but some I have and it's such a strange feeling because you feel like you've known them for a long time when you've been seeing them online for years haha. (disclaimer – don't meet strange people from the internet unless you're really sure who they are please please please be careful haha).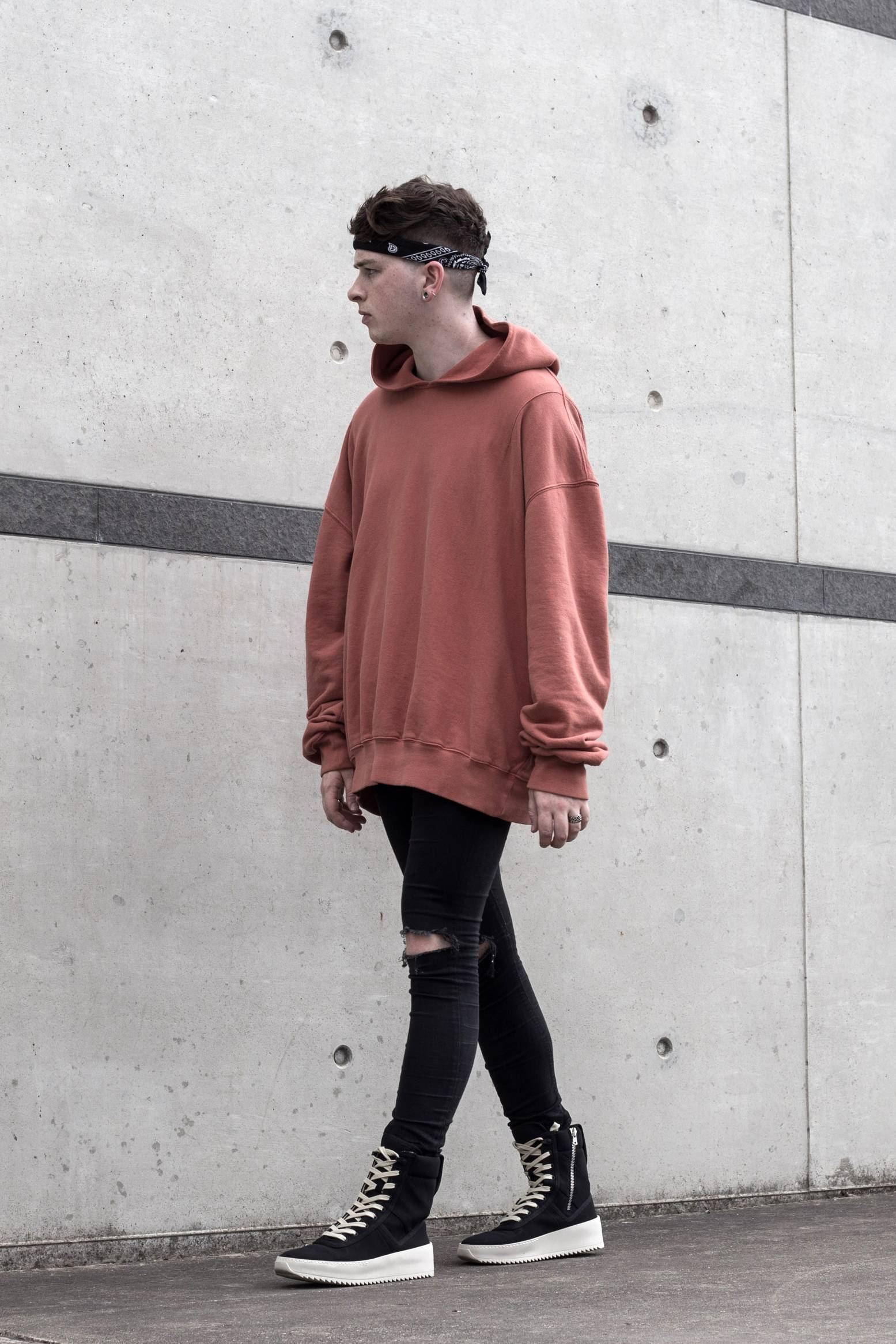 Quality
Post High Quality content, you don't need a really expensive camera, your Iphone (or smartphone) can take amazing images you just have to use it in the right way and then edit it accordingly. Take images that look beautiful or have a focus point, images are worth 1000 words so make sure those words have meaning.
Niche
I post mainly about my outfits but also my own adventures, travels etc. I also stick to a clean/minimal theme and have my own personal style – I think that's also one of the reasons that my Instagram following has grown over the years. I know what I want to post about, I have a way in which to showcase it and I'm consistent with my aesthetic. These are all important things to think about if you want to get serious with your Instagram feed. Find a niche and stick to it.
Consistency
I've pretty much posted at least once a day for the past 2 years, I think I posted 3 images a day for 1 whole year. Since the new algorithm my posting habits have changed a little and I'm posting less but making sure my images are the best I can offer. Consistency is 1 thing I would say is very important, don't be one of those people that doesn't post for 6 weeks haha.
Analytics 
I use programs like Iconosquare and Socialblade to track my statistics – a lot of people don't use these but they offer information on things like where your followers come from, when the best time to post might be and really confusing graphs about everything you can think of. Some of these tools cost money but if you're serious then it's worth it.
Hashtags and Tags
I've always used hashtags, some of my blogger friends don't. It's just personal preference but I like to put my images into those categories so people can find me – like #ootd. In fact one of the main reasons that you should use hashtags is that there's a 'top posts' section on nearly every hashtag and if your image makes it to there, then you're more likely to get more exposure and more followers.
If you're wearing a brand – then tag it! If you're in a location like a bar or restaurant ,tag it! One of the easiest ways to get more exposure and more followers is for accounts with bigger followings to share your content, clothing brands and companies really appreciate an awesome image where you've tagged them and are most likely to post it and give you credit. It's like free advertising for them and it shows you support the brand.
Experiment
If things aren't going as planned then shake it up a bit, post at a different time of the day, improve your images, get more involved with your community. Insanity is doing the same thing over and over again and expecting different results. So try something new!
I hope you enjoyed this article, please do leave a comment below telling me what you think and if it has helped you in any way or if you have any questions, I'll try and get back to you as quickly as possible. Quickly before I go I think this is my most favourite outfit that I've worn in a long time! The Rust Hoodie and the Military sneakers are my favourite things at the moment – what do you think of them?