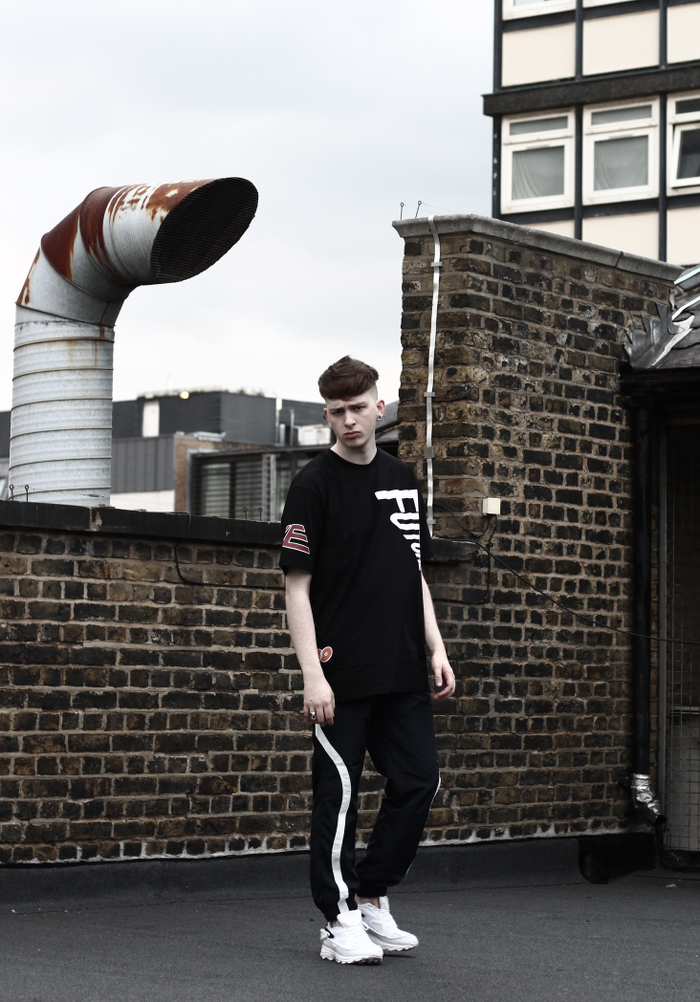 Hey everyone! how's it going? I was contacted by River Island Menswear about their new collaboration with menswear designer Christopher Shannon. I love Christopher Shannons shows (click below to read more)
during LCM, they're always exciting, colourful and playful. When I heard that the two brands were collaborating I was really excited to see what the final pieces looked like – I chose the joggers, tee and padded bomber. Out of all of them I think the joggers are my favourite, they're so comfortable and the squiggly stripe makes for a really nice detail. The future tee is nice and oversized (maybe because I got a large? aha) and the padded bomber is extremely warm, perfect for the colder months.
What do you think of the collection? also a shout out to Van Anh for her awesome photography skills and The Apartment for letting me shoot on their rooftop!