Don't Need Y'all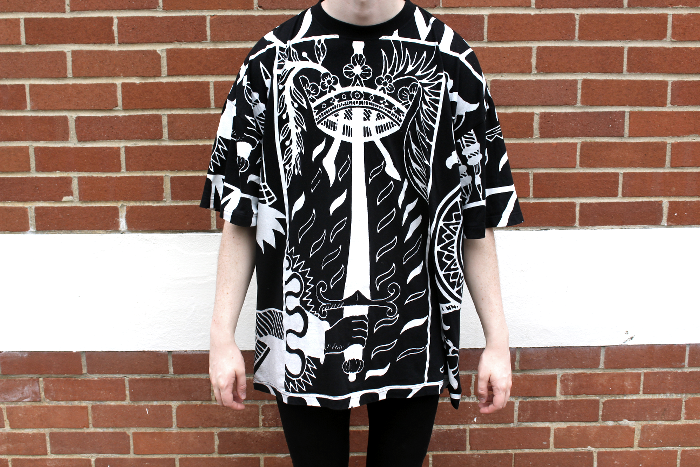 Leather Cap – ASOS/4 Card Tee – KTZ/Skinny Jeans – Topman / Tier 0 Nike Air Max – Net a Porter/ Rucksack – Lost Mannequin
I guess I should say Happy Easter? I've not had any chocolate today, I don't really get the whole easter thing, egg hunts are cute and stuff but I just see it like any other day. Infact the best thing that's happened today is booking a trip away with my friends at the start of the summer which will be awesomeeeee. I've not been abroad since Amsterdam last year and I can't wait.
I wanted the celebrate the awesome-ness of this KTZ tee, it's from the womens AW13 collection, which was inspired by Tarot Cards and It was so good, I got this tee from Doshaburi because it was actually cheaper to get it from Spain than it was in the London store, lol.
It's oversized much like all KTZ tops, big and baggy, sometimes I wear it with a long sleeved tee underneath or poking out of a sweater like here. The design on the back is my favourite bit, the castle in the goblet : 3 there are so many T-shirts out there it's difficult for me to find any that I really like and this is just perfect.