Angel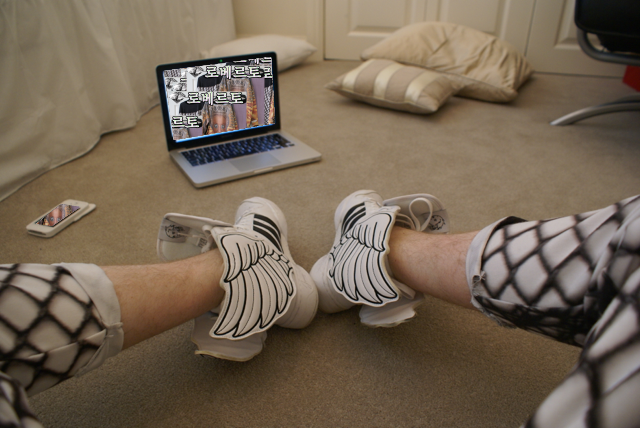 Jeremy Scott x Adidas Originals Wings 2.0
Finally managed to get a pair of 2.0 wings! They're so comfy and i thought the wings at the back would get in the way but they don't at all. I keep getting jokes made of me like 'oh you gonna fly away?' or 'dont think those will get very high!' AHAHAHA. U_U. no.
Theyre beautiful and so much attention to detail, i've not taken a picture but at the back of the shoe the wings have their own laces to keep them tight and pointing straight back!
The Jeremy teeth tag on the laces is uber-cute and the whole shoe is just kjfbdskufbskbfsk
A_A!!!
Also i modeled a shoot for designers
Jade Clark
and
Roberto Piqueras
so a very special post coming soon, you can sneak a preview if you look on my macbook screen and iphone screen in the second picture above ^_^! keke