Access All ASOS #Tonightis Looking Sharp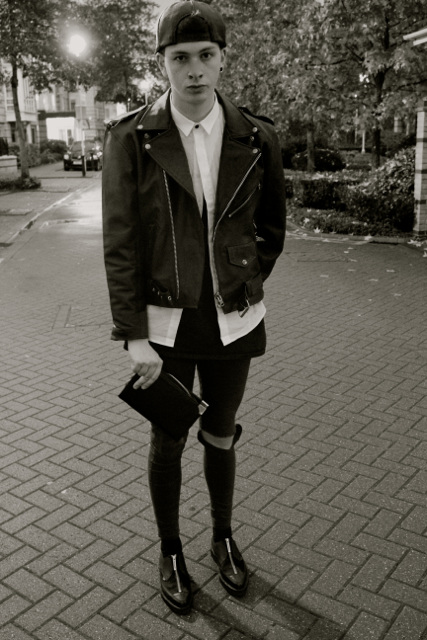 Leather Jacket ASOS (
here
) , Religion Shirt ASOS (
here
), Faux Leather Cap ASOS (
here
), Book Clutch ASOS (
here
), Underground Creepers ASOS (
here
)
Hey Guys, It's been awhile! I'm currently working on the X Factor Style Team, Styling Rough Copy, Luke Friend and Sam Callahan and every week is crazy busy so it's been hard to update as much as I used to, but only 4 weeks left now.
I've recently become a part of Access All ASOS, an insiders group for ASOS, it's really awesome and we get invited to events and are involved in challenges/giveaways. This look is part of my challenge for #Tonightis Looking Sharp!
Basically the other day I was on the ASOS homepage along with a selection of pieces I chose for the party season ahead, They only went and sent me all the pieces I'd selected, so here is one of my outfits from my edit.
How is everyone doing?!
Any Questions?
Also If you have a brand or clothing range and think it suits Rough Copy/Luke Friend please get in touch! Always on the look out!
PS. I MET MILEY CYRUS LAST NIGHT, WHAT IS LIFE?!?!