5 Reasons Why I Wear Black
5 Reasons Why I Wear Black
Photography by Mikko Puttonen
What I'm Wearing
Side Robe Sweat – Iamnue* (discount code iam_gallucks) (click here)
Ripped Knee Skinny Jeans – ASOS* (click here)
Y3 Pure Boost ZG Knit – Matches Fashion* (click here, here or here)
Let's face it, I the majority of my wardrobe is black clothing, in this outfit I'm wearing all black with my new y3 sneakers and perhaps the most perfect oversized black t-shirt from Iamnue. I thought this would be the perfect opportunity to discuss all black everything. I often get called out on social media with phrases like 'try wearing colour' or 'why do you only wear black' even 'too much black'. The thing these people don't quite understand is that It's not even a thought process, I don't think 'I'm going to only wear black' it's just an unconscious decision, like a natural reaction and I (like to) think I know the reasons why. After-all I didn't always wear black, I used to wear a lot (ALOT) of prints and colours (example). So below I've written 5 examples as to why I wear black, if you manage to get to the end it would be great to hear your thoughts in the comment section below.
1.Clothes Overload
When I first moved to London 3 years ago, I was wearing full digital print, loud colours and outlandish accessories, I was really experimenting with everything and influenced by east London menswear designers. At the time I was interning for designers and eventually became an assistant stylist – if you're a stylist or have worked as a stylist before you'll know that your life is swamped with clothing, literally full to the brim with constantly having to get clothes for different jobs,clients,shoots etc. This is when my transition to all black clothing began. Like I said earlier, it wasn't a 'I'm going to only wear black' kind of thing but I think subconsciously I was sick of seeing hundreds of outfits in different colours, materials etc and was too busy styling other people to think about my own outfits. Which leads me to my next point..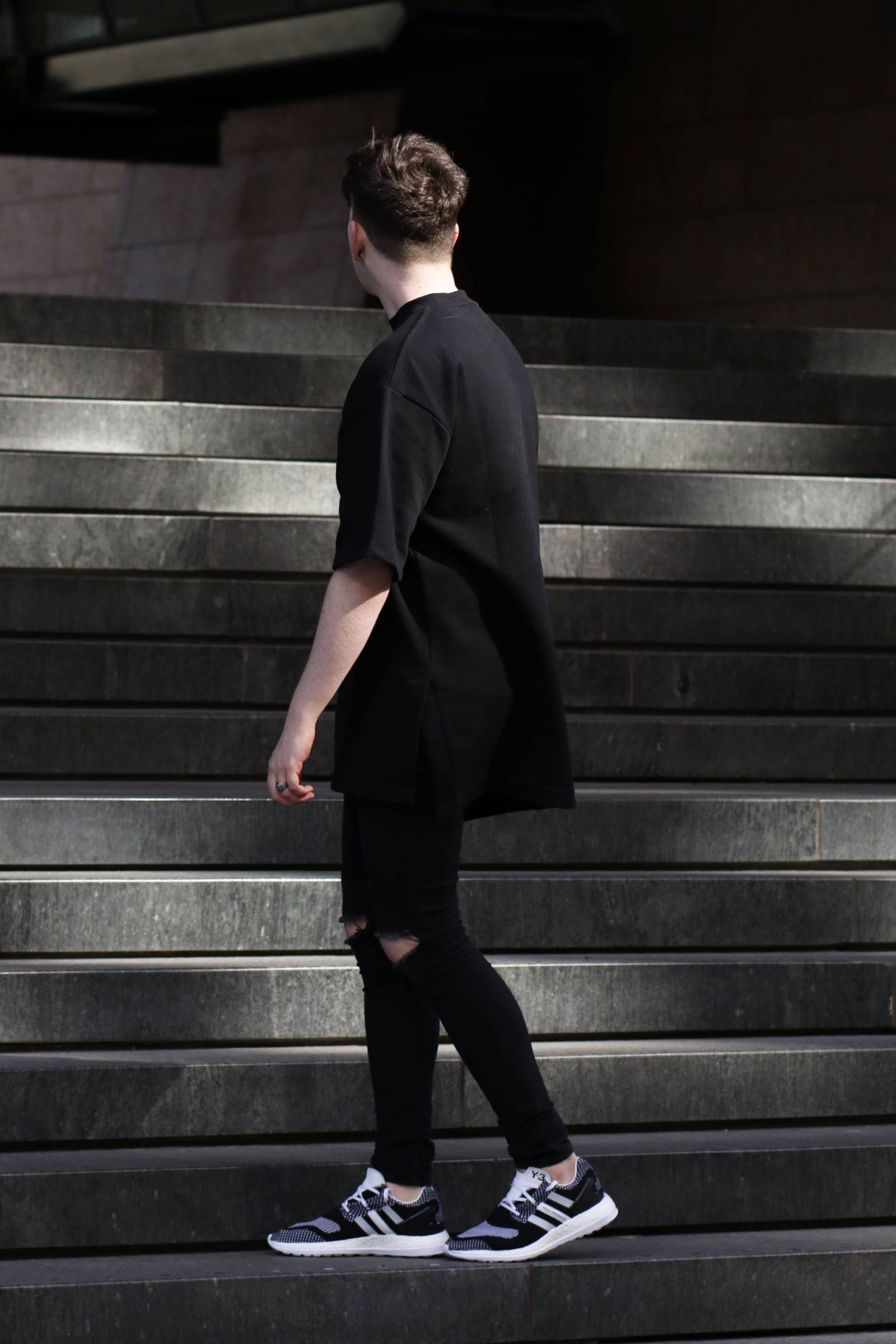 2.Simplicity
Wearing all black is simple. Your whole wardrobe matches, you can mix and match anything, your tops go with all your jeans, all of your jackets go with every outfit, it's all so simple. I think for me it was like going back to square one, a hard reset on my life and wardrobe decisions. I see clothes like building blocks and I piece them together to build the end product. If all the bricks are the same colour it's always going to look great and you don't have to think as much. If you're feeling a bit of a headache from your wardrobe or you've got some pieces that you can't wear with others ( my worst nightmare is having something in your wardrobe that you can only wear with a certain other thing – know what I mean?) then maybe switch to an all black wardrobe for awhile so that you can clear your mind.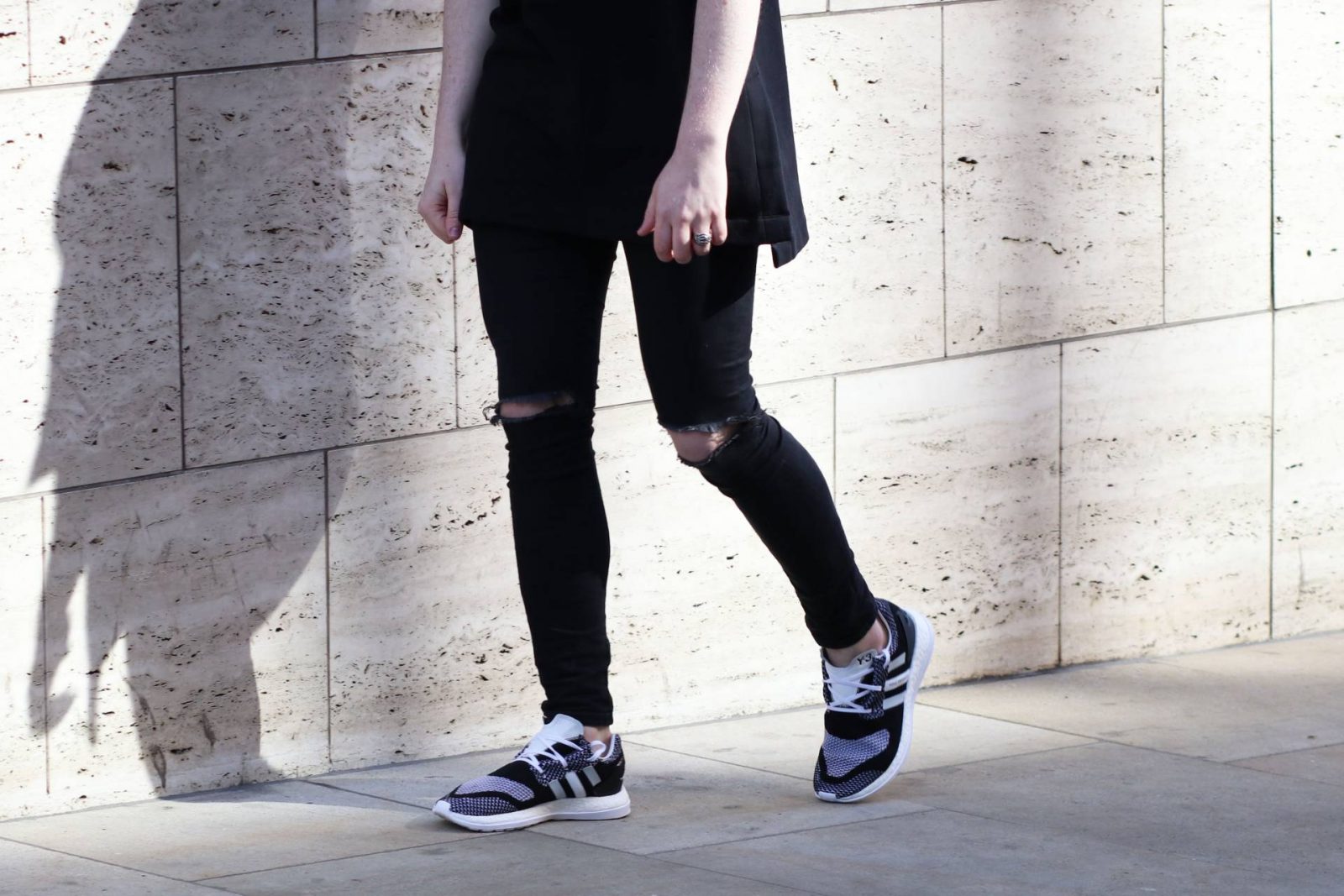 3.Minimalism
Speaking of clearing your mind – Minimalism has been a major factor in my wardrobe decisions. Again the clothing overload of 2014 definitely gave me a craving for clean, simple, no fuss pieces. I fell in love with all black oversized T-Shirts, Black skinny jeans, Black boots that could all be worn together. I began to invest in pieces that I could wear for a long time rather than a 'trend' piece that I wouldn't be wearing in a couple of months. I still wear some pieces that I got back in 2014, my black parka, skinny jeans, boots etc. Under the bracket of minimalism I also began to purge my wardrobe of all printed or loud coloured pieces, my Jeremy Scott sweaters, my digital print T-Shirts. They didn't feel like me anymore and I hated having to wear them, so I banished them from my wardrobe (ebayed them haha).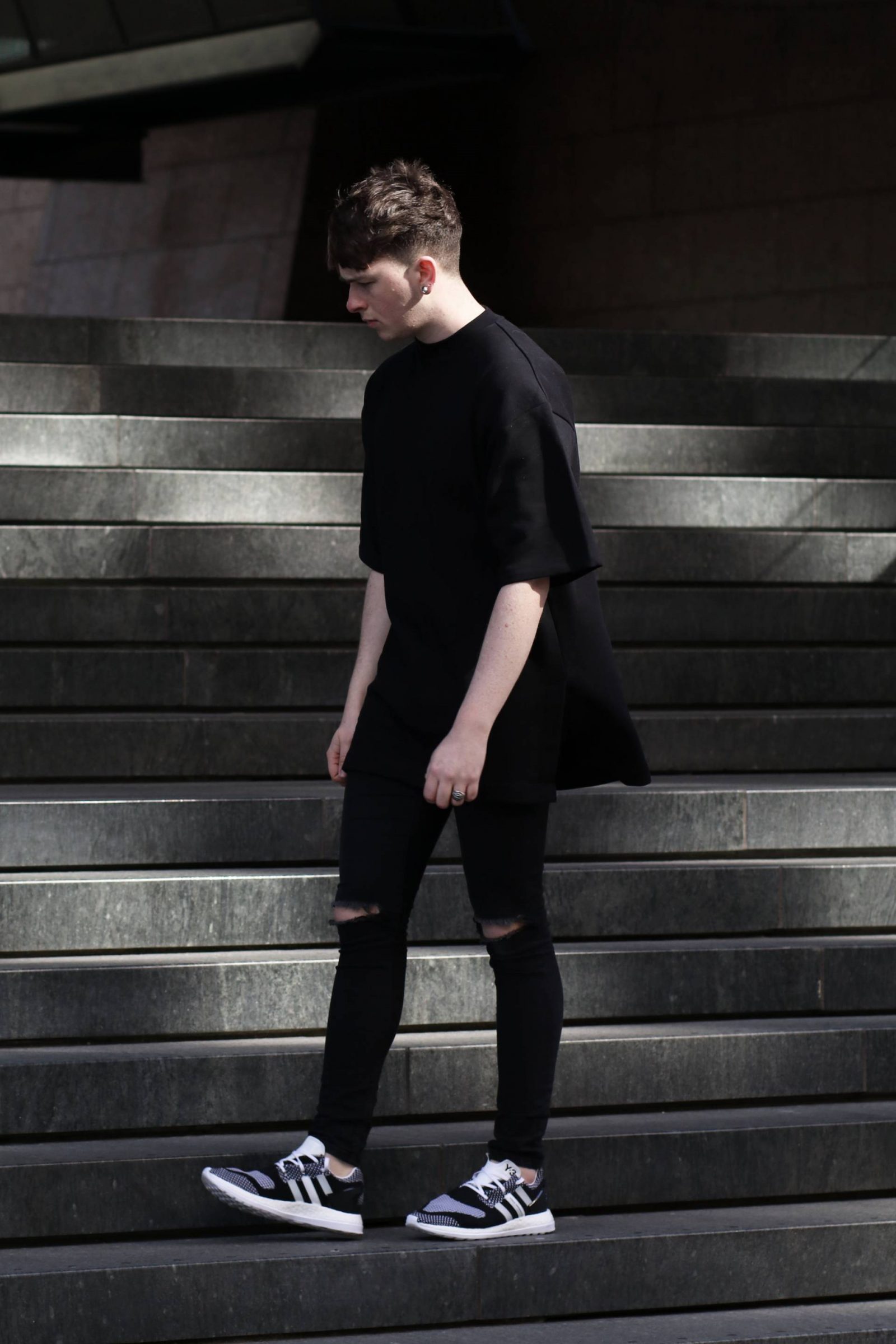 4.Benefits
I've already mentioned a couple of benefits from wearing all black but here's a more concise list.
An all black outfit can be extremely flattering, giving the illusion of looking taller/slimmer.
No-brainer, all of your wardrobe goes with each other so you'll always have a cohesive outfit.
All black outfits make a statement and appear 'stylish' because you made a decision to wear just one colour.
Your outfits suit all occasions, days out, clubs, dinner, events etc.
Shopping is quicker because you don't spend ages looking at different colours.
Everything looks better in black.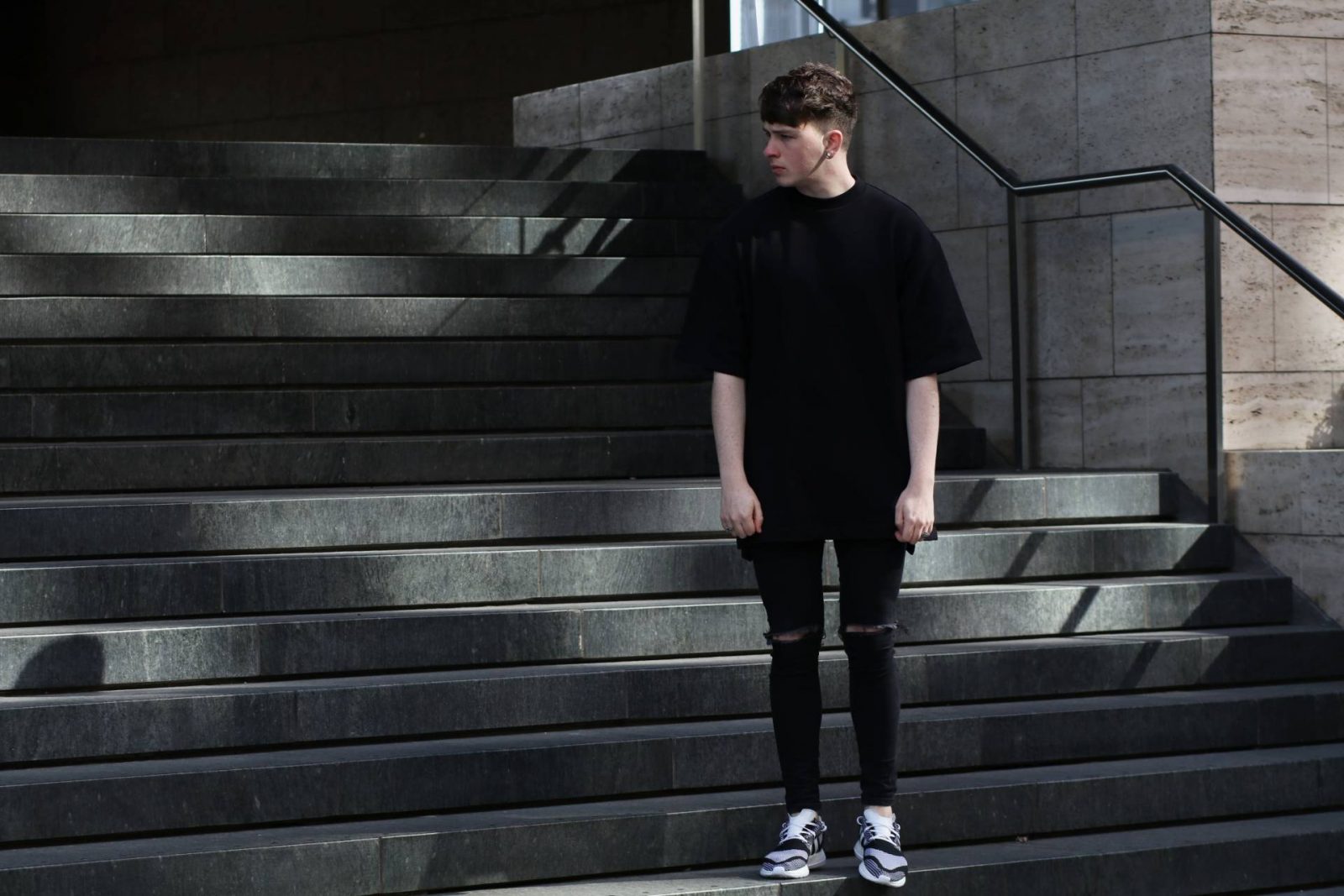 5. Timeless
All black clothing is and always will be timeless, it's not confined by the seasons colour palettes/trends etc. I know some friends who've worn black for years and still look as stylish as they did back then as they do now – some even wear the same outfits but guess what, it works because it's so understated. I've been experimenting myself lately with different colour palettes but I think this is because I'm a full time fashion blogger and want to give you guys a more rounded view on different colours/trends. I still always resort back to an 'all black' outfit, simply because I love wearing black, it sort of feels like armour, when you're wearing all black you feel invincible.
Another long old post from me – I'd love to hear your thoughts in the comments below, do you wear all black? did you used to wear all black? if you haven't ever worn all black, are you willing to try it? Thank you so much for reading, your support on my blog means the world to me!